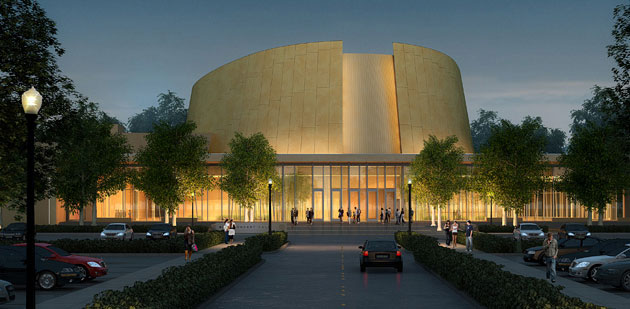 By the end of this summer, the Bay Area will have a new world class concert hall attracting artists to match.

Stanford's Bing Concert Hall is expected to be completed by the end of this summer, with its first concert slated for Jan. 11, 2013.

And while the 844-seat concert hall is still under construction, the university has released a list of who will perform its opening shows.

The hall will host a week-long series of music when it first opens its doors. Some of the shows will be free to the public, while others will require tickets.

The list of performers will include the San Francisco Symphony, Philharmonia Baroque Orchestra, Los Lobos and Stanford's ensemble in residence, the St. Lawrence String Quartet.

The rest of the season will also be filled with big names, including pianists Emanuel Ax and Jon Nakamatsu, cellist Yo-Yo Ma with pianist Kathryn Stott, and percussionist Glenn Kotche.

The new hall will be located on the Stanford campus, next to the existing Frost Amphitheater, at the east end of Museum Way.