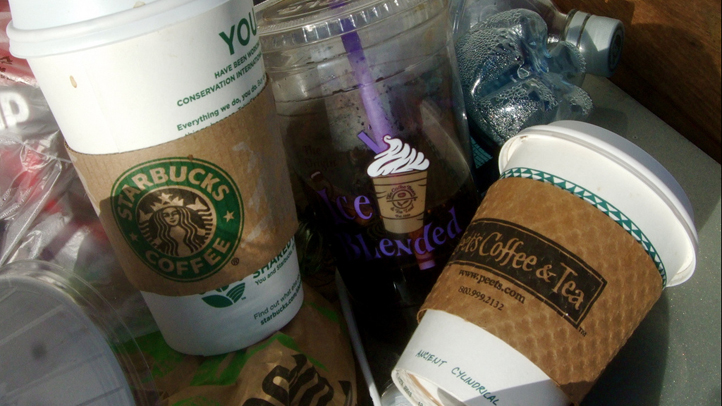 Peet's Coffee may soon become a part of the Starbucks empire, according to Reuters. Both company's CEOs have declined to comment, however.
The Emeryville-based company reportedly held talks with Starbucks about a potential sale. Rumors have floated around the coffee industry for months, but this is the first concrete news reported about the deal.
A takeover by Starbucks would be a dramtic turn in the intertwined history of the two companies.
Forty years ago this month, Bay Area coffee legend Alfred Peet, the founder of Peet's Coffee, inspired a writer, an English teacher and a history teacher to open a coffee shop of their own.
Little did Peet known then that his help would create his company's biggest rival.
Peet sold coffee beans to the three original founders of Starbucks in Seattle back in 1971 and years later the coffee giant entered into a no competition agreement with Peet's Coffee & Tea.
Now Peet's has 192 retail stores in six states and sells packaged coffee at Safeway supermarkets and Kroger Foods.
Peet's has a market value of $589 million as of Tuesday's market close, according to the wire service.
Word of a deal may have Peet's loyal followers -- Peetniks -- up in arms.