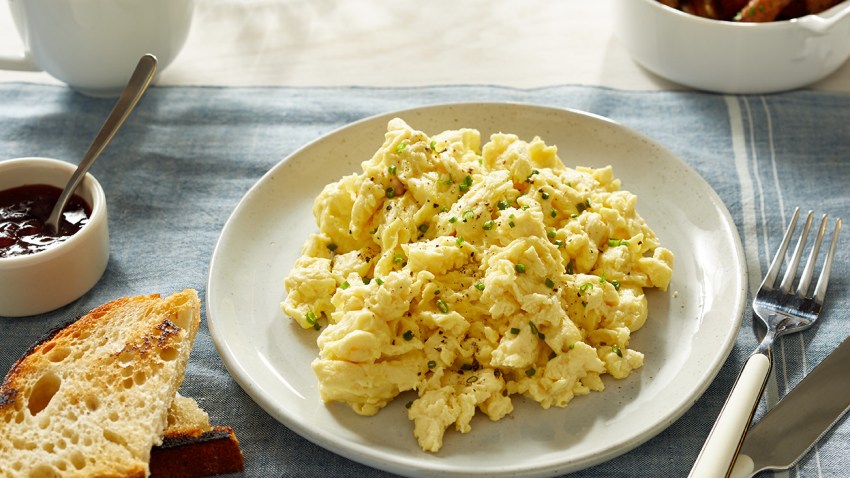 Eating eggs — well, not traditional eggs — appears to have just become a bit easier for vegans.
Hampton Creek, a startup focused on finding healthier and more sustainable food options, has found a way to transform legume known as mung bean into a liquid substance that "magically scrambles like an egg," according to the company.
Hampton Creek calls its new product "Just Scramble," and the company's website indicates that the new item "tastes like an egg."
This first-of-its-kind product is free of antibiotics and cholesterol, utilizing less water in its ingredients and emitting fewer carbon emissions than a conventional egg, according to the company.
"Just Scramble" cooks as quickly as a real egg, with no strange odors and can be purchased in a bottle, which is equivalent to seven eggs.
"Just Scramble" is currently on the menu at Flore, a vegan restaurant located in San Francisco's Castro District.
Although the company did not disclose its price per 322-gram bottle, they say the cost will be close to that of premium cage-free organic eggs.
The company plans to sell "Just Scramble" to restaurants directly and in stores for consumers to purchase by the end of 2018.