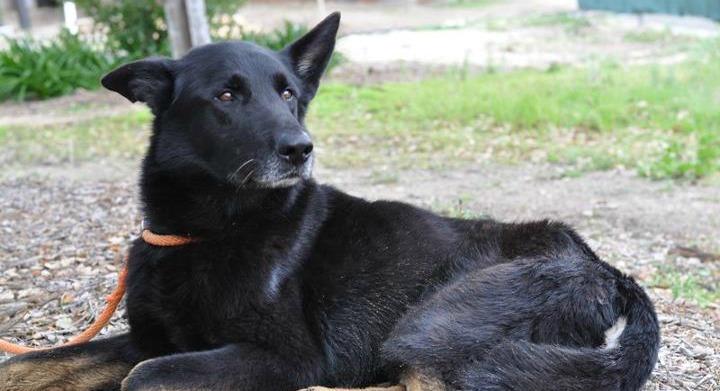 A 15-year veteran of the Watsonville Police Department who was discharged from the force two years ago has been charged by the Monterey County District Attorney's Office with animal cruelty after an animal shelter rescued an emaciated former police dog.

The rescued 5-year-old German Shepherd, Ingo, belonged to former Watsonville Police Officers Association President Francisco Ibarra, who was dismissed in 2010 after an investigation into a 2009 incident in which Ingo bit a man who resisted arrest.

Sgt. Stacy Sanders of the SPCA for Monterey County said they were anonymously tipped off to Ingo's dire situation and location and gave Ibarra 24 hours' notice to contact the SPCA.

After no response, the SPCA seized a severely emaciated Ingo from Ibarra's Salinas home Feb. 17. A German Shepherd of Ingo's size should weigh between 80 and 90 pounds, according to the SPCA. Ingo weighed 55.

A veterinarian determined Ingo had no discernible body fat and an obvious lack of muscle. The dog's hips and ribs were clearly visible, according to the SPCA, and it appeared that Ingo had not recently been fed.

An X-ray revealed the dog's stomach was filled with sand or dirt.

Based on Ingo's body weight and attempts to eat everything in sight upon arriving at the shelter, Sanders said the shelter believes Ingo was not being fed appropriately.

"They will eat anything they can to stay alive, whether it was rocks, grass, dirt, his own feces," Sanders said.

Thanks to a specialized diet and prescribed feeding schedule, Ingo has been making a slow recovery. Sanders said that Ingo now weighs 70 pounds.

Sanders said it was rare for police dogs to be mistreated after they have retired.

"They're usually pretty well cared for," she said. "These dogs risk their lives for their handlers, so even after they're retired their owners often treat them better than their families (did)."

According to Sanders, charges were filed against Ibarra a few days ago.

Monterey County Chief Assistant District Attorney Terry Spitz said Ibarra was charged with two counts of cruelty to animals and is scheduled to be arraigned on April 18.
Copyright BAYCN - Bay City News