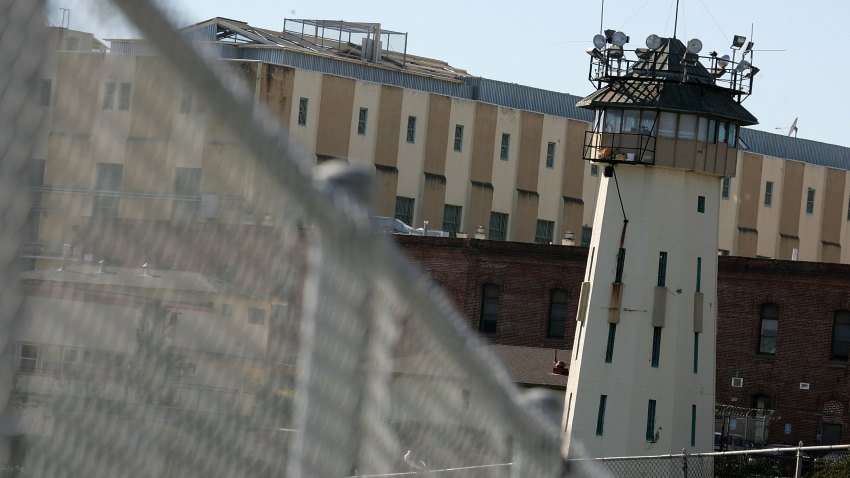 The California Supreme Court in San Francisco today unanimously upheld the death penalty of a Yuba County man who killed a teacher and three students in a shooting rampage at his former high school 20 years ago.
Eric Houston, 41, was sentenced to death in Napa County Superior Court in 1993 after being convicted of four counts of first-degree murder, 10 counts of attempted murder, and false imprisonment of student hostages at Lindhurst High School near Marysville on May 1, 1992.
The jury also found that he was sane at the time of the shooting.
The trial was moved to Napa County because of intense publicity in Yuba County.
The murdered teacher, Robert Brens, 28, had failed Houston in an economics course in 1989, and as a result of failing that course and a similar course in summer school, Houston never got his high school degree.
Houston, then unemployed, was 20 when he arrived at the school at about 2 p.m. on May 1, 1992, carrying a shotgun and rifle and wearing a camouflage vest full of ammunition.
He fatally shot Brens and student Judy Davis, 17, in Brens' classroom and then killed students Jason White, 19, and Beamon Hill, 16, in two other classrooms. Hill was killed when he pushed another student out of the way of Houston's gunfire.
Houston wounded 10 other students and teachers and held up to 85 students hostage until he gradually released groups of students over an eight-hour period and then surrendered at about 10 p.m.
Prosecutors said his motive was revenge. They cited statements in which he told a police officer in a phone call and student hostages during the siege that Brens had ruined his life by causing him lose his high school degree, his girlfriend and finally his job as a computer assembler for lack of a high school degree.
The defense claimed that Houston was mentally troubled and had gone to the school to draw attention to his problems, but hadn't intended to kill anyone, and acted on impulse when he fired his weapons.
Among other claims in his appeal, Houston argued that there was insufficient evidence that he intended to murder the victims. Premeditation is a requirement for a finding of first-degree murder.
But the high court, in a ruling by Justice Goodwin Liu, said, "The prosecutor presented overwhelming evidence of planning."
Houston reconnoitered the school and bought a stock of ammunition in advance, created a diagram of the school titled "Mission Profile," left a goodbye note for his family and sawed off the stock of his rifle the night before the shootings, the court said.
Houston's lawyer in the appeal, David Schwartz, said, "It's a difficult case," but declined to comment on the ruling.
He said Houston will pursue further appeals through habeas corpus petitions in the state and federal court systems.

Copyright BAYCN - Bay City News