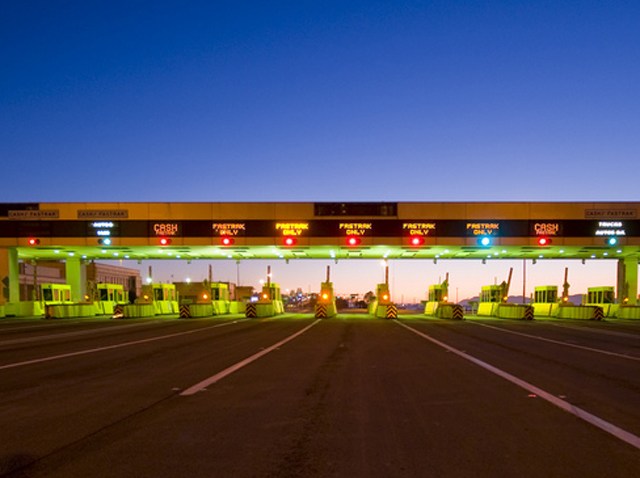 Want to zip across the bridge without paying? All you have to do is get a government job.

Some state workers have discovered that a 1970s-era law that obscures their license plates allows them to avoid detection at toll plazas. The law was designed to protect law enforcement officers, but it's been expanded to cover everyone from judges to legislators to museum guards, or even their family members. Under the legislation, the DMV hides the address associated with a license plate, so there's no way to track someone down based on their car.

All told, the fare evasion costs the state about $10,000 a month. Police groups favor keeping the law, claiming that the protection is necessary. One spokesman claimed that the bridge authorities have special access to the DMV records and are able to identify scofflaws, but that claim isn't borne out by the facts.

One driver racked up nearly $2,000 in unpaid tolls over the last year and a half. If you add in the fines for nonpayment, the charges would come to over $13,000.

Even though the problem has come to light, don't expect anyone to do anything about it. The Metropolitan Transportation Commission has found that tracking down each evader is so costly and time-consuming that it's not worth it. Many of the violators, when caught, still refuse to pay the full balance of their tolls.

The bridges favored most by fare evaders are the Bay Bridge, Benicia Bridge, and Carquinez Bridge.
Copyright FREEL - NBC Local Media