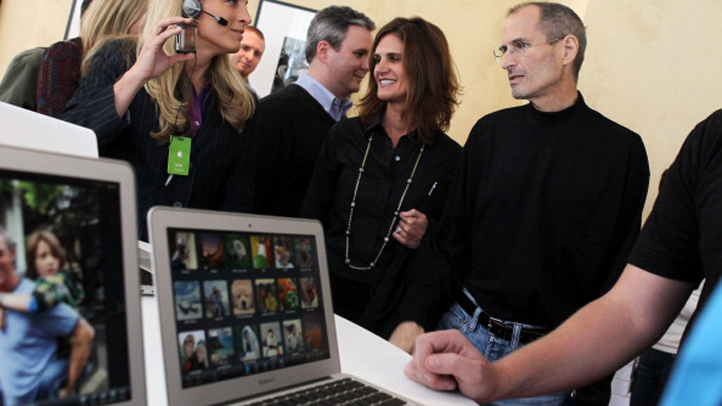 Aaron Sorkin won an Oscar Sunday night for best adapted screenplay. But the writer of "The Social Network" didn't thank Facebook CEO Mark Zuckerberg for inspiring his screenplay.

In fact the movie about the rise of Facebook and Zuckerberg won three Oscars and there was no public mention of the young CEO.
One Silicon Valley CEO whose name did come up in an acceptance speech was Apple head man Steve Jobs.

The director of "Toy Story 3," Lee Unkrich, thanked Jobs after wining the Oscar for best animated feature.

Jobs is one of the co-founders of Emeryville-based Pixas Studios, who produced the movie.

"I wouldn't be standing here if it weren't for the vision of three incredible guys -- John Lasseter, Ed Catmull, and Steve Jobs, the founders of Pixar Animation Studios," he said.

Zuckerberg however did get a mention backstage when Sorkin was asked specifically about him

"My hat's off to Mark," he said. "I think he's been an awfully good sport about this. I don't think there's anybody here who'd want a movie to be made about the things they did when they were 19-years-old."

At least that's better than nothing.