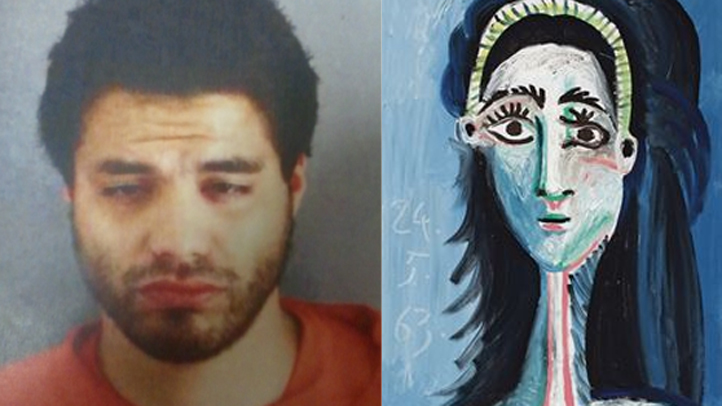 A Picasso drawing that was brazenly stolen from the wall of a downtown art gallery this summer will be unveiled during a news conference Monday, as the man who stole it is set to be sentenced.

New Jersey resident Mark Lugo, 30, pleaded guilty last month to stealing a Picasso pencil drawing, "Tete de Femme", from the Weinstein Gallery on 383 Geary St. on July 5.

Police work and surveillance video revealed that Lugo stole the drawing from the wall and then walked away and into a waiting taxicab.

Lugo was arrested the next day and his bail set at $5 million after police tracked him to a Napa apartment where he was staying with friends.

In July, police recovered roughly $500,000 in stolen artwork from Lugo's Hoboken, New Jersey home, according to police there.

Since that time, the Weinstein Gallery has installed new security cameras and hired a guard to protect against future thefts, according to a statement from the gallery.

Monday's 11 a.m. news conference will allow the public a sneak preview of the gallery's upcoming exhibition titled, Surrealism: New Worlds, set to run from Dec. 10 to Jan. 28.

The exhibition will feature more than 80 original pieces from 22 prominent surrealist artists including Salvador Dali, Max Ernst, Oscar Dominguez and Marcel Duchamp.

Lugo, meanwhile, is set to appear in court today and is expected to be sentenced to 16 months in prison. After that he will be extradited to New York to face separate theft charges there.
Copyright BAYCN - Bay City News