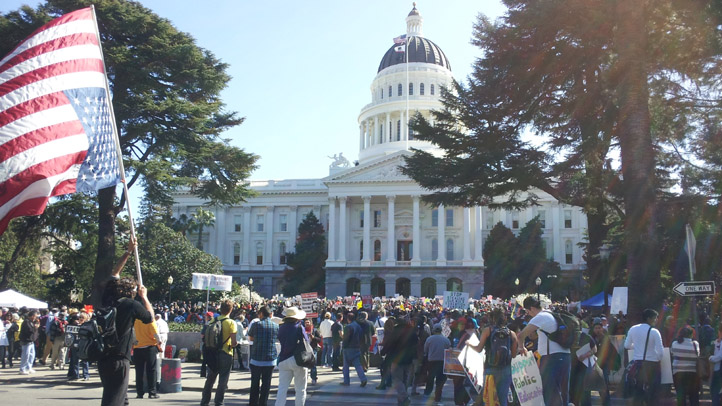 California public universities may ask students about their sexual orientation.
Students at University of California and California State University campuses would be asked to voluntarily state if they are gay, bisexual or transgender.
The questions would be posed because of a little-known state law aimed at learning whether those students are getting enough services, such as counseling. The Los Angeles Times says there are concerns about privacy.
For six years, the University of California has asked about sexual orientation on an informal poll about campus life. But student names weren't used.
The shift comes in response to a law signed by Gov. Jerry Brown last fall.
It calls for schools to adopt policies that discourage bullying of homosexual students and it asks, but does not require, state campuses to allow students to state their sexual orientation.
Copyright BAYCN - Bay City News