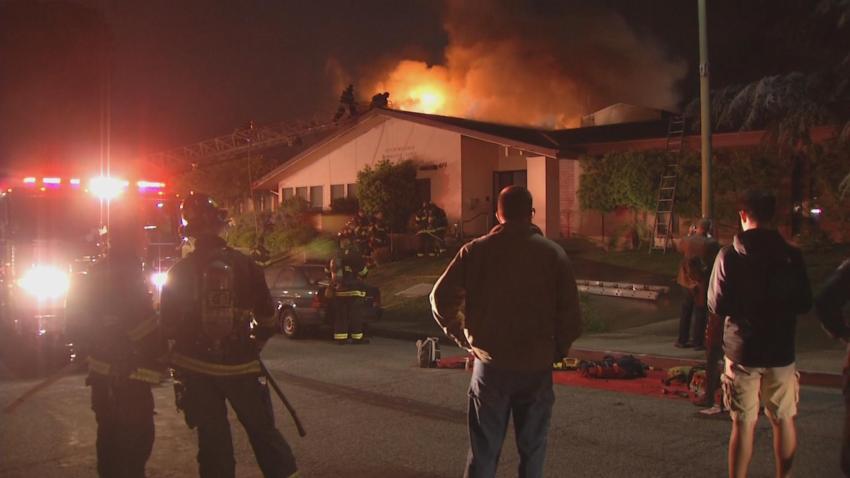 The San Mateo County Board of Supervisors on Tuesday approved the disbursement of $500,000 toward efforts to rebuild the Millbrae Community Center, which burned down in 2016.
The four-alarm fire that destroyed the community center at 477 Lincoln Circle began just before 4 a.m. on July 21, 2016. Investigators determined that the fire was an act of arson, and two teenage boys were arrested for allegedly starting it.
Sheriff's officials said at the time that the boys had confessed and that authorities believe the fire started "due to negligence and was not intentional." Because the blaze was not set deliberately, the two teenagers were not charged as adults.
Since the fire, Millbrae has been using a collection of portable buildings and trailers as a stand-in for the former center and community hub.
[[387797001, C]]
The plans for the new facility at 477 Lincoln Circle are to offer a broad array of services, with recreational, cultural, community, and educational opportunities. It will feature a senior lounge, preschool classrooms, and a community room, along with other enhancements and amenities.
The original center had a floor space of 16,000 square feet, while the proposed new installation will cover 25,000 square feet, according to the county.
However, funding for the project still needs to be worked out. The $500,000 from the county comes from Measure K, a half-cent sales tax increase approved by county voters in 2016.
In November 2018, Millbrae voters did not approve Measure II, a $12 million bond to rebuild the center. The measure got 62 percent approval, short of the two-thirds needed to pass.
While the financial hurdles are significant, a tentative design, with an estimated cost of $31 million, was selected by the City Council in a vote on Feb. 26.
Copyright BAYCN - Bay City News