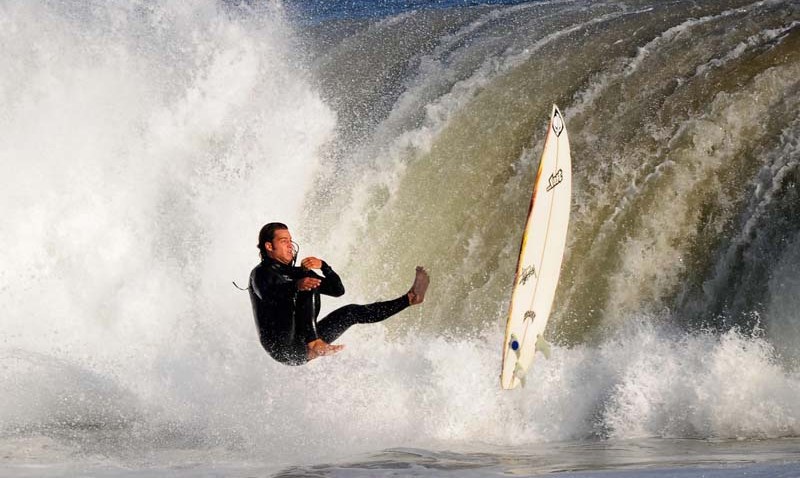 A surfer died Monday in the waters off of Pleasure Point in Santa Cruz, the first surfer killed off the popular surf spot since 1995, according to reports.

The man, 60, whose name was not released, was found floating in the water at 6 p.m. Monday, according to reports. He was still tethered to his board. Rescue crews and the man's friends brought him to shore, where he was pronounced dead.

He was underwater for 40 minutes or more, according to authorities, who speculate that he was thrown against a reef, a rock, or the shallow ocean floor, according to the San Francisco Chronicle.

He had cuts on his face, but authorities aren't sure if he was cut before he died.

The man's friends saw him catch a wave and then didn't see him for 40 minutes, the newspaper said. They then saw his board, paddled over, and saw him tethered to it, according to the newspaper.
The last surfing death in Santa Cruz was in 1995, according to reports.
Copyright FREEL - NBC Local Media