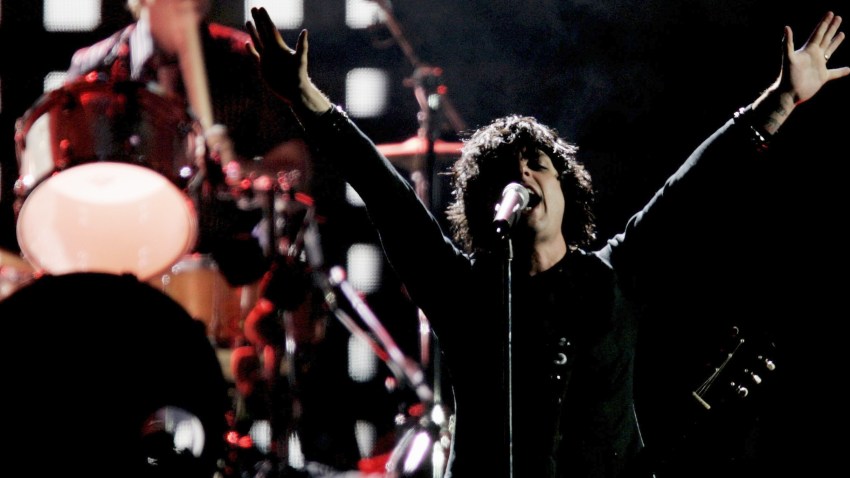 The Green Day surprise show attack continues. Although the only thing that really remains a surprise about the East Bay punk rockers series of shows is when they will be and where. Not really if there will be one.
Green Day will play the new and improved Fox Theater in Oakland on Tuesday at 8 p.m. Apparently it costs more to book the new, fancy theater than the DNA Lounge of the Independent. Ticket prices are shooting up to $49.50 each and can be had from Ticketmaster on Monday starting at 5 p.m.
Last Tuesday the punk rock trio surprised everyone, except for a handful of fans, by playing a small intimate show at the Independent in San Francisco. Two days later, the boys tried out their new album "21st Century Breakdown," which comes out on May 15, at the DNA Lounge in San Francisco. The band also played a long list of their old classics at both shows.
Good luck getting your hands on a pair of tickets. There is a limit of two tickets per customer.