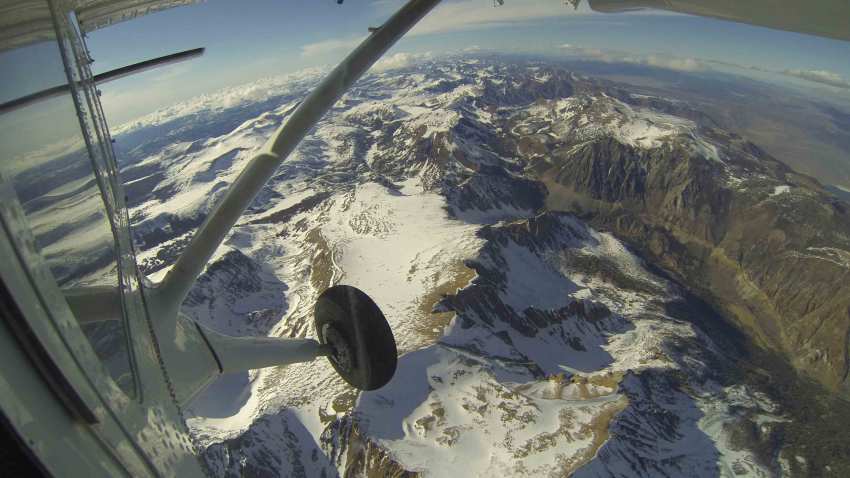 California's last snow survey of the season is bad news for the millions of state residents who rely on the snowpack for their water.

The state Department of Water Resources found the water content in the snowpack on Thursday was 17 percent of normal, an ominous situation for a state that depends on a steady stream of snowmelt to replenish reservoirs throughout the summer.

In some places, there was no snow at all.

State officials are projecting they will deliver just 35 percent of the water that has been requested from the 29 agencies that rely on the snowmelt, which supplies more than 25 million Californians.
This year has been one of the driest rainy seasons on record in some parts of California.
NASA's Airborne Snow Observatory cessna plane also did a snow survey Thursday.
NASA's Twin Otter aircraft flew over Mt. Dana and Dana Plateau in the Tuolumne River Basin within Yosemite National Park.
The photo at the top of this article shows a patchy snow cover. NASA said to see this much green this early in the snowmelt season is a reflection of the poor snowfall in the Sierra Nevada this winter and spring.
The Airborne Snow Observatory is producing comprehensive weekly maps of how much water this basin holds, data that will be used to estimate how much water will flow out of the basins when the snow melts.
The watershed and its Hetch Hetchy Reservoir are the primary water supply for San Francisco.
Copyright AP - Associated Press