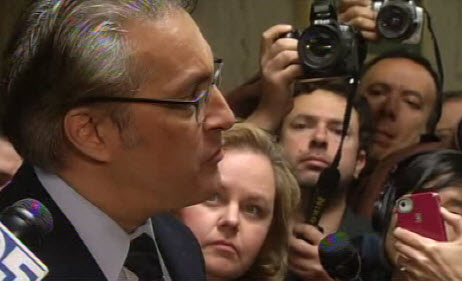 Suspended San Francisco Sheriff Ross Mirkarimi was due back in court Friday morning.
He's scheduled to appear to prove he's enrolled in domestic abuse classes.
It's part of his sentence, after pleading guilty to false imprisonment in the domestic violence case involving his wife.
The guilty plea was part of a deal with prosecutors that also included probation, community service and a fine.
Mirkarimi is still fighting to get his job back, after the mayor suspended him at the conclusion of the case.