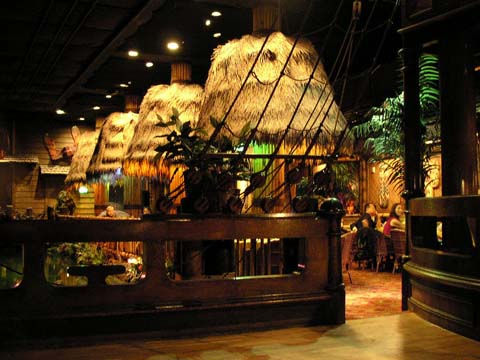 The Tonga Room's a funny sort of landmark. Everyone wants the old-timey tiki lounge to stick around, even though few people are willing to make the arduous hike up the hill to spend time there. As a result, it sits nearly-empty even as locals fight to stop it from closing.

The battle concerns the Fairmont Hotel, a once-glamorous hotel that's fallen on hard times. With the Tonga Room on the ground floor, the hotel owners want to demolish the tower and build condos in its place.

Last year, the project died a slow death as a seemingly-endless parade of critics complained that it didn't meet their standards for one reason or another. Supervisor Chiu worried about the loss of hotel jobs, the Planning Commission deadlocked on environmental issues, and preservationists rallied behind the underused tiki lounge.

But now Mayor Ed Lee wants to rescue the plan by extending its deadline. He'll need to convince the San Francisco Board of Supervisors in order to make that happen. And meanwhile, the hotel tower and the bar continue to sit nearly-empty at the top of Nob Hill.
Copyright FREEL - NBC Local Media