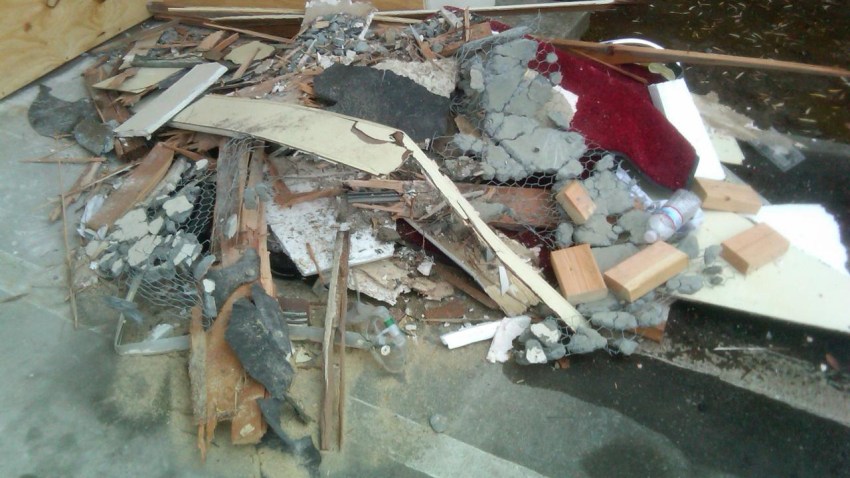 A rude awakening for some firefighters in San Mateo. An SUV slammed through the fire station on De Anza Blvd. and into one of the garages.
The SUV was apparently coming off Highway 92 onto De Anza Blvd. when it lost control. It slid across the roadway and into the fire station.
No firefighters or personnel were hurt, but the two people inside the car were taken to Stanford Hospital with unknown injuries.
Unconfirmed reports are the woman driving may have been drunk. Her 17-year-old daughter allgedly tried to reach for the wheel as the SUV started skidding to try and regain control, but could not.
The fire station's door is completely damaged. There is also some damage inside the building.
One firefighter on duty says it was a shocker and obviously not something that happens every day.