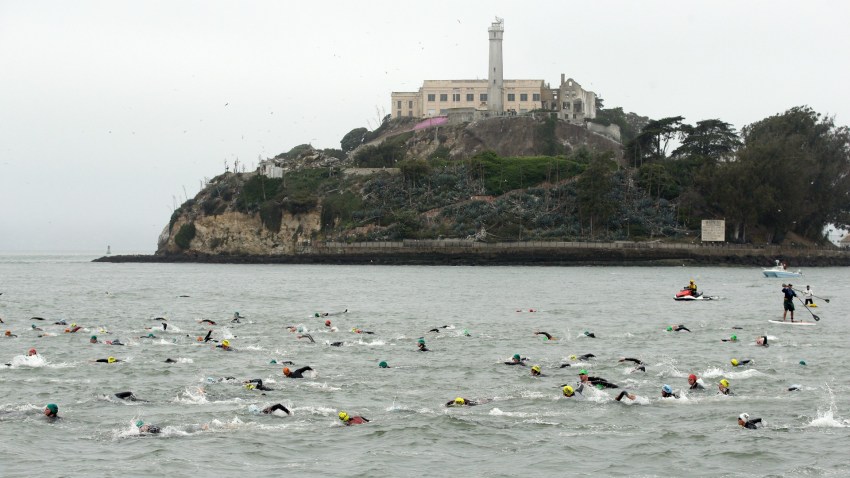 For the first time in several years, the swim portion of the famed Escape from Alcatraz Triathlon was canceled Sunday because of unsafe weather conditions, race officials said.

A small craft advisory due to strong winds forced race and safety officials to make the announcement just before the annual event.
"Due to this advisory, the smaller safety support vessels necessary to support our swimmers cannot be in the water safely," race officials stated on Twitter.
The event still kicked off at 8:30 a.m. with a modified course, which included an 18-mile bike ride and a run lasting eight miles, according to race officials.
Ben Kanute of Tucson, Ariz. broke the tape first for the men with a finishing time of 1:30.09. Lauren Goss of Boulder, Colo. was the first female finisher with a time of 1:42.06.
Race officials said competitors in this year's race are guaranteed a spot in next year's event if they wish to participate.