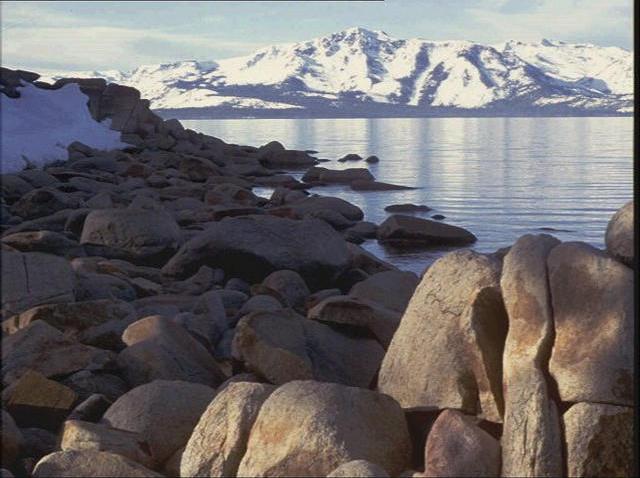 A former San Francisco lawyer is seeking government approval for a pilot program for a public water taxi at Lake Tahoe.

John Shuff of Kings Beach tried to drum up support for his "North Tahoe Waterbug" at a meeting Thursday of the North Tahoe Transportation Management Association.

Plans call for the nine-passenger diesel boat to conduct 24 daily runs between Kings Beach and Tahoe City on Lake Tahoe's north shore and the west shore, with four daily runs between Tahoe City and the south shore.

Billed as a way to reduce traffic congestion around the lake, the water taxi would be available between June 12 and Oct. 10 at fares of $7.50 per north shore stop and $22.50 for a one-way ride to the south shore.

"Hopefully, in my lifetime we'll have little boats riding all around the lake and a big boat or two running across the lake," Shuff said.

Past attempts at water taxis at Lake Tahoe have failed mainly because of parking and funding issues, he said.

"Parking needs have been an issue of concern regarding previous proposals for larger ferry services," Shuff said. "However, the relatively limited passenger capacity of this service will tend to actually reduce parking needs."

Carl Hasty, manager of the Tahoe Transportation District, said his agency has been investigating a way to connect the north and south shores for years, and Shuff's proposal is one option its board is considering.

The program remains in the planning stage, Hasty said, and it also would require approval from the Tahoe Regional Planning Agency should the transportation district approve it. Because it's merely a proposal, it's too early to determine when it could be voted on, Hasty added.

Shuff said the diesel boat he's considering is designed to reduce carbon dioxide emissions.

Copyright AP - Associated Press