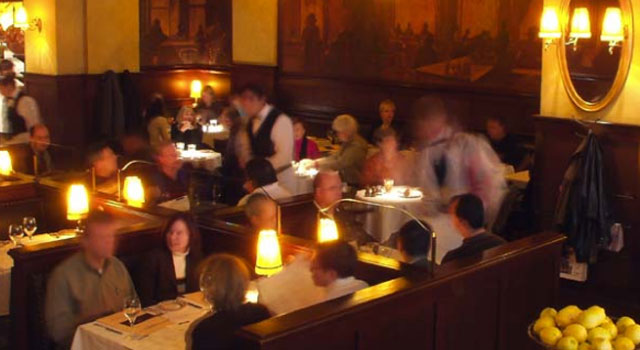 Calling all Bravo TV junkies.
Top Chef's season 4 winner, Stephanie Izard, is teaming up with fellow competitor and Executive Chef of Scala's Bistro, Jennifer Biesty, to dish up a fabulous dinner open to fans.
65 bucks buys a five-course meal and a chance to reconcile with all of those nights that we sat drooling on the couch ... hoping that, just once, Padma or Chef Colicchio would us pass the plate through the TV.
Details on the menu have not yet been released, but a little birdie said something about seared diver scallops with braised pork belly and cilantro-pistachio butter ... and roast duck breast with garnet cherries, farro, baby fennel and hazelnut.
Drooling yet?
Quick!
Reserve your spot for this one-of-a-kind Top Chef dinner on Sunday May 31st before it sells out ... or "pack your knives and go."
Scala's Bistro is located at 432 Powell Street. Call 415.395.8555 for reservations.
Inquire about the wine pairing for an additional fee.