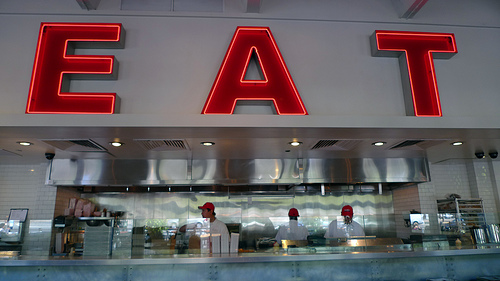 It may no longer be called Taylor's Automatic Refresher for legal reasons but the popular burger joint still has the same menu.

The restaurant was reportedly forced to change its name after owners Joel and Duncan Gott were told they didn't own the rights to Taylor's Automatic Refresher.

The family owned business put a happy spin on the change Wednesday.

"After ten years, we are proud of what we have created have decided it's time to give the businesses our family name - serving the same great food and great service," Joel Gott said in a statement. "Tray Gourmet says it all - our salute to the classic roadside stand done with a twist: fast food as fine food, made with fresh, high quality artisan ingredients and cooked to order."

And to prove just how much the more things change they actually stay the same, Gott's Roadside Tray Gourmet will host a party with free food at its Ferry Building location in San Francisco Thursday night from 6 to 9 p.m. and at its St. Helena and Napa Oxbow locations from 6 - 8 p.m. on Friday.

Free cheeseburgers, Ahi burgers and "Seoul" burgers made of kimchi and pork, fries, homemade ice cream sandwiches and drinks will be served.