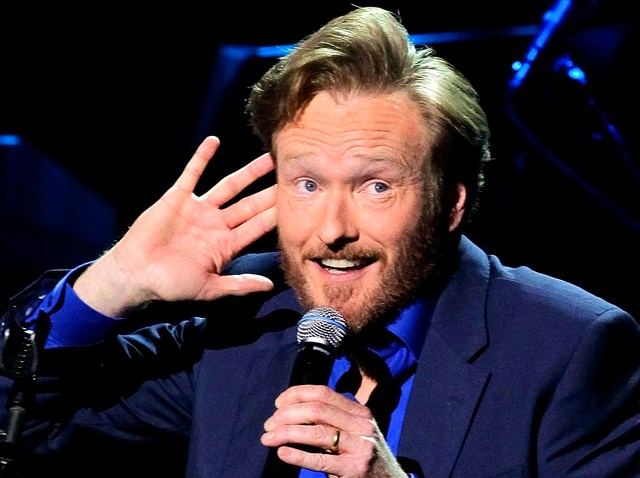 The whitest man is show business, otherwise known as Conan O'Brien, is in the South Bay Wednesday and he is tweeting all about it.

"I'm in San Jose and I'm going to visit Google. If you look up 'Google' on Google from Google, you see the face of God."

O'Brien is bringing his "Legally Prohibited from Being Funny on Television" comedy tour to San Jose State University tonight. He did a little warm-up routine on the Google campus in Mountain View ahead of the paid gig on the SJSU campus. Charley (the Google cafeteria) was packed according to a posted TwitPic. Half the audience brought their laptops and appeared to be working and laughing at the same time.

This is O'Brien's first show since his highly rated appearance on 60 Minutes Sunday night. Sunday was the date that lifted the ban on being legally prohibited from being honest about his departure from NBC. See clip below. We'll have to see if the new found voice will mean any change ups in his stand up routine.

Other than a stop by on the Google campus, it's not clear how O'Brien will spend his day.

The comedy event is part of a 30-city tour to keep himself busy. The show is getting rave reviews so far.

O'Brien played the Nob Hill Masonic Center in San Francisco and was joined by special guest and Bay Area native Chris Isaak for a rendition of Elvis' "That's All Right, Mama" last month.

All the shows are, of course, sold out. If you still want to go, Craigslist is your best bet.