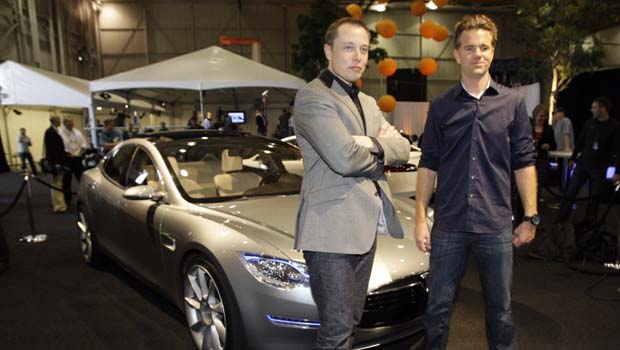 It may not be a sports car but Tesla's Model S sedan isn't a Prius either.

Tesla showed off its new electric sedan over the weekend to The San Jose Mercurcy News and unveiled some of its features.

Beyond seating five adults comfortably and two built-in car seats, the sedan will get up to 300 miles between charges and it will feature a 17-inch "Tesla touch screen" on the dashboard.

"Our goal is to not only to revolutionize the vehicle, but the whole experience of driving a car and using a car on a daily basis," Ali Javidan, an engineering manager responsible for Tesla's prototype vehicles, told the paper. "We tried to make it as user-friendly and intuitive as possible."

The car will also be very tech heavy, with built in 3G connection -- possibly a 4G by release time in 2012 -- the ability to create music playlists or connect a smartphone or iPod directly to the in-dash display.

The car is expected to hit the market in the middle of next year with Tesla building about 6,000 models.

The car will sell for just under $50,000 and be eligible for federal tax credits.