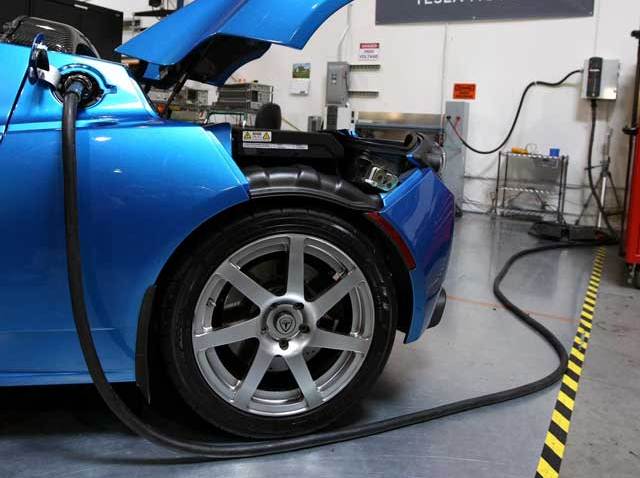 Tesla Motors Inc. says it expects to pay about $42 million for the shuttered Fremont NUMMI plant where the company plans to team with Toyota Motors Corp. to build electric cars. Tesla reported the anticipated price tag Thursday in a filing with the Securities and Exchange Commission.

The sigh of relief was almost audible when news of the partnership broke last week. It stunned the auto world and brought hope to thousands of autoworkers who lost their jobs with the closure of the plant.

The SEC filing reveals details that the purchase of the plant does not include the manufacturing equipment left behind.
Tesla plans to use the factory to build its Model S, an electric sedan scheduled to go on sale in 2012. But another key item in the filing leaves the door open on whether the plant will indeed ever be put to use.
In sifting through the legalese, the conditon of termination reveals either company can end the deal if the IPO is unsuccesssful by Dec. 31. Given its stake in the deal and the interest in green technology on the road, it seems Toyota is confident that IPO will pop well before that deadline.
Toyota closed down its operations last month at the New United Motor Manufacturing Inc. plant in Fremont, where it had established a joint venture with General Motors Corp. in 1984.
Copyright AP - Associated Press