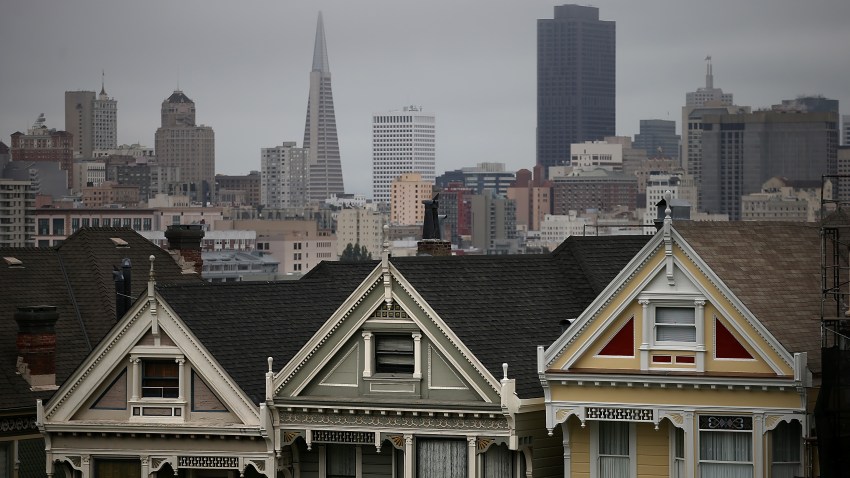 Five out of nine counties in the San Francisco Bay Area experienced a decline in affordability in 2017. San Francisco, San Mateo and Santa Clara counties are the least affordable areas in the state, according to a report from the California Association of Realtors.
Only 12 percent of San Francisco residents can afford to purchase a median home priced at $1.5 million while 14 percent can afford San Mateo's median home price of $1.5 million and 15 percent afford a home in Santa Clara at $1.2 million, according to the report.
The California Association of Realtors reported that as a state, California has a median single-family home price of $550,990. Making the Bay Area significantly more expensive than other areas in California.
Latest Winter Olympics Headlines:
> Zagitova Wins Figure Skating Gold, Edges Medvedeva
> Karen Chen Frustrated, Disappointed With Olympic Results
> Mirai Nagasu Overcome With Tears, Joy Despite Solo Struggles
> Karen Chen Falters in Free Skate
> Tara Lipinski, Johnny Weir to Host Olympics Closing Ceremony
Viral Moments:
> Garlic Girls: South Korean Curler Strikes Gold, Becomes Meme
> Try Not to Laugh at Maame Biney's Bad Jokes
> Curling Gets the K-Pop Treatment
> Who Runs Team USA? Women
> Incredible Call Perfectly Captures Diggins' Historic Moment
Must-See Photos/Video:
> David Wise Celebrates With Kids, Wife: 'You Won!'
> Kevin Rolland Takes Terrifying Spill in Men's Halfpipe
> This Is What Karen Chen Does Before Every Performance
> #ColdPeopleOfPyeongChang: Fans Battle Frigid Temperatures
> Squaw Valley: Home of Olympians and Medalists
NorCal Athletes:
> Get to Know Your Northern California Athletes
> Bowman on Sochi Gold and Role as Mentor to Tahoe Youth
> Meet Fremont's Karen Chen, Ladies' Figure Skater
> Meet Bay Area Bobsledder Nick Cunningham
> Where's Garvin? Tracking Our Intrepid Reporter's Adventures