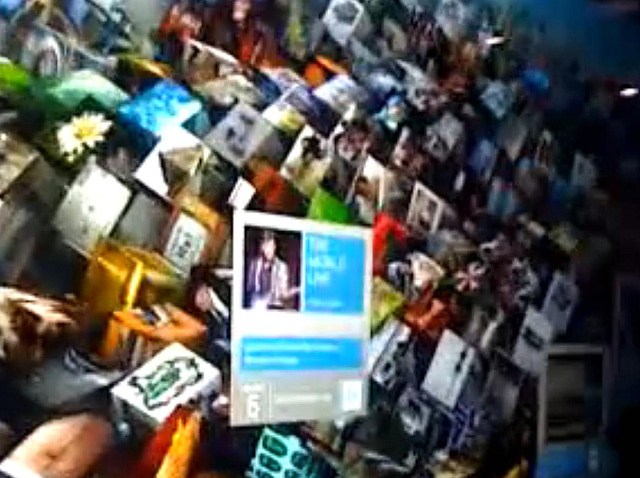 At CES, there wasn't a standout gadget that got everyone talking as in years past. But I found one innovation that I think represents where we are right now in the tech world.
We've moved past caring about the chip or the software or the other gear inside our technology. We just want to get what we want wherever we happen to be, whether it's television programming, instant messages, or news reports.
Will we learn how to deal with this overflow of information? Right now, it seems impossible -- but so would the notion that we'd be reading and sending endless tweets just a few years ago.
That's what's really smart about Intel's Info Scope: The chip giant wants to get inside our heads, rather than just inside our gadgets.
Hence, the Info Scope, a giant wall of instant, touchable information that morphs into different shapes and sizes, like Tom Cruise's holographic touchscreen in Minority Report.
In a world of instant facts and opinions, and the devices that bring them to us, this is everything writ large. It's jaw-dropping, it's wonderful, it's in your face, it's very futuristic -- and a little too much. Maybe it's a blessing that it's just a prototype and not going on sale at Best Buy tomorrow.
Watch it here:

"It's just the beginning of what we'll be doing with our information," an Intel executive told me. "We'll probably do it on something much smaller."
And that's big.
Scott is back on the CES show floor. His updates are on Twitter: @scottbudman