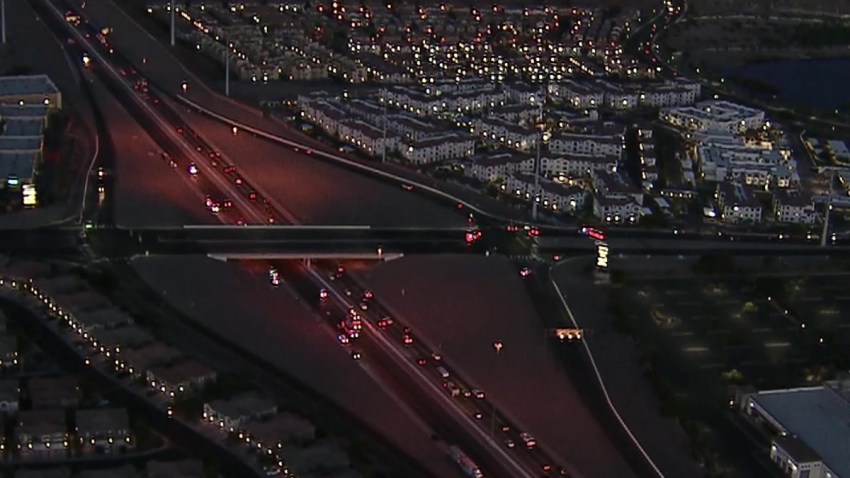 Carson Quintana has spent every winter over the past eight years collecting coats. The 17-year-old Pleasanton native started the coat drive when he was just eight years old when his father asked him to help donate outerwear to East Bay residents who needed protection from biting temperatures.
Soon, what started as a one-time lesson about giving back became an annual tradition, transforming into "Carson's Coat Project." Since its inception, the teen estimates he has donated more than 20,000 garments. And, while it may have started as a chore, collecting coats has since become an annual event he can't wait to begin.
"It seemed like more people knew about it and it got easier and easier and became more fun," Carson said. "It turned out to not be that complicated — just a matter of getting the word out."
Carson has seen the coat drive grow from about 300 coats the first year to about 3,000 each year afterward. This December, it took several truckloads to haul away the collection to One Warm Coat, a national nonprofit that helps distribute them.
Quintana's team of helpers has also multiplied. Originally, he would walk around his neighborhood and hand out fliers, telling people to leave their coats outside and he'd arrive to pick them up later with his dad. He remembers the first year he and his father got an unexpectedly large haul.
"I remember one year, we had this old sedan, and we filled it all the way up," Carson said, laughing. " There was no way I could sit on any of the seats, so I had to basically lay on top of the coats and use the ceiling as support. It was one of those moments where you realize you made something really nice out of nothing."
Now, the teen has a network of helpers — friends, family, strangers who want to give back — that help him pass out fliers across the Bay Area.
His efforts have not gone unnoticed. The teen has been recognized in grocery stores and around the neighborhood. When he was 14, he was invited to meet with the leadership board of One Warm Coat. He recalls the board asking his advice and commending him for his service, a highlight of eight years worth of hard work.
"It just felt really special," he said. "Like, they cared what I had to say. They didn't treat me like a kid, instead, it was like they really valued my input."
Father and son described the tradition as a unique bonding experience outside of sports, which they often play together.
"I'm a Type A personality — always pushing Carson to be faster, stronger," David Quintana, Carson's father, explained. "But with this, he really didn't need a push at all. He spends hours handing out fliers, and hours collecting the coats."
This year's donation drive holds a special significance for the pair. It will likely be the last year Carson completes the coat drive with his family. He's heading to Chico State University in the fall with a baseball scholarship. But, the teen said, he's hoping to pass on his initiative to others.
"I think the coolest thing is when a friend's little brother or something asks what we're doing," he said. "I'm hoping I can pass it on to one of them."
He continued: "Plus, I'm already thinking of ways to get started doing something in Chico."