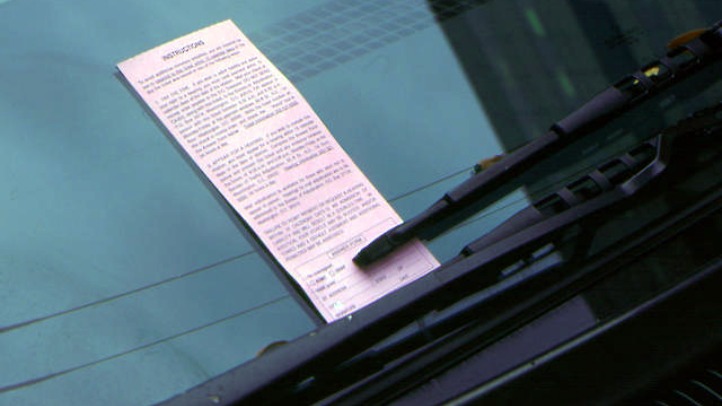 What is the Most Expensive SF Parking Citation?

A) Parking in a bus zone

B) Parking on City Hall Steps

C) Misuse of a disabled placard

D) Parking on railroad tracks

E) Driving through and parking on a parade route

F) Parking in a crosswalk

The Answer is C: Misuse (which includes "borrowing") of a disabled placard or plate; using a counterfeit, altered, or forged placard or plate; using a lost, stolen, or expired disabled placard or plate is the most expensive parking citation that you can receive, and will cost you $935. Parking in a blue zone, or the cross hatched area adjacent to a blue zone without a placard or plate will also cost you $935.

There were close to 700 illegal disabled placards confiscated in the first 3 months of the implementation of a program using parking control squads and sting operations specifically designed to monitor and investigate the abuse and misuse of disabled placards. Not only is the fine a big one, but the misuse of a placard will cost you quite a few Karma points as well. If you are disabled, if you know someone who is disabled, or have been disabled, then you know that a simple trip to the grocery store can be a major event. Also, remember that not all disabilities are visible, or in any way noticeable, so think twice before you confront someone who appears to be misusing a placard.

Also, please note, narcissism does not qualify as a disability.

A) While parking in a bus zone is ridiculously inconsiderate, can quickly cause a snarl of traffic lasting for hours, and will most certainly cost you some karma points, it is your God given right to break this law. However it will cost you $255 (plus towing fees of $392.75 + $61.75 per day + a possible obstruction of traffic fine).

B) Funnily enough, the fine for this offense is less expensive than a $65 expired meter violation. The DPT citation would be for parking on public property is $55. But, you would be wise to conduct your City Hall business quickly, your car most certainly will be towed and impounded in a flash, and it is quite probable to expect to be given a sobriety test.

D) While parking on the RR tracks is perhaps the absolute worst place one could possibly park, people have done it, and that's why there had to be a law made to let people know that isn't one of the best decisions that they ever made. While parking on RR tracks (even "just a little bit") could cost you and/or others their lives, this ticket will only cost you $80 (plus possible towing fees of $392.75 + $61.75 per day...oh and plus the complete destruction of your vehicle).

E) While it seems like driving through and parking in a parade route should carry a pretty hefty fine, the citation actually is only $50. However, driving through a police barricade, and obstructing traffic carries the possibility of jail time, and I'm sure that there are some homeland security laws that you can expected to deal with.

F) I never understood how people could totally park in a crosswalk thinking that it's okay. And, what really confuses me is the people who think that parking diagonally in an intersection and blocking two crosswalks is even a better idea. The fine is $90 for this violation, but I checked with DPT, and the people that block both intersections...get 2 tickets.
David La Bua is author of Finding the Sweet Spot. This article originally appeared on 7x7.com.