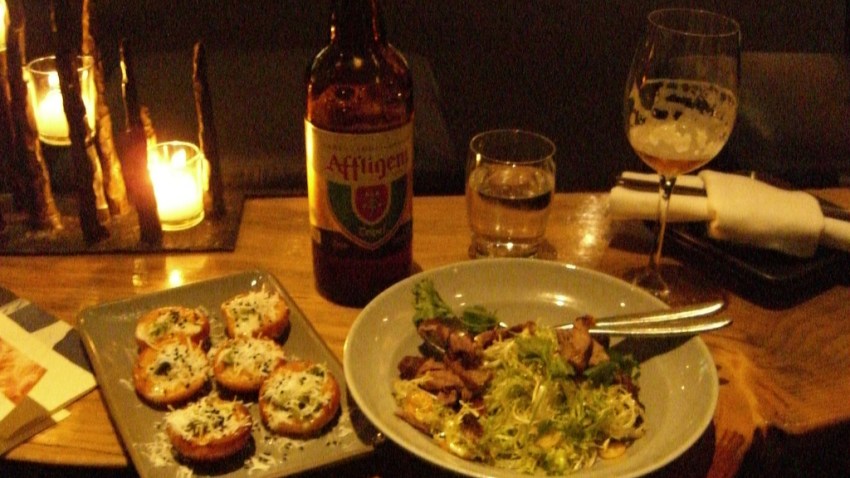 Among the thousand and one reasons why I miss living in San Francisco, the Ferry Building marketplace has got to be in my top five.

It is a food lover's paradise. Artisan cheeses, rare mushrooms, fine teas, organic produce, and a plethora of shops catering to every whim a home chef might ever have all under one gorgeous roof. (And the people-watching isn't bad, either.)

It was here that we spent a good part of my friend Dom's birthday, meeting with his family to dine at the Slanted Door for lunch (a far cry from the humble yet delicious bowls of pho we'd had the evening before.)

For years I'd read about this noveau Vietnamese city establishment, but yesterday was the first time I finally had the pleasure of giving it a try.

The crispy egg noodles with seafood and the baby spinach were kind of disappointing, but the crispy imperial rolls, chicken claypot, and cellophane noodles with crab were fantastic.

I enjoyed the spicy Japanese eggplant, the lemongrass chicken, and fresh ricepaper rolls, but they're dishes I can easily recreate at home so they weren't as exciting.

Regardless, I'm happy to see that Vietnamese cuisine has found such a strong following – we waited almost an hour to be seated.
Mariam Hosseini is a Bay Area native who has been writing about food and travel for six years. She blogs regularly at yogurtsoda.com.