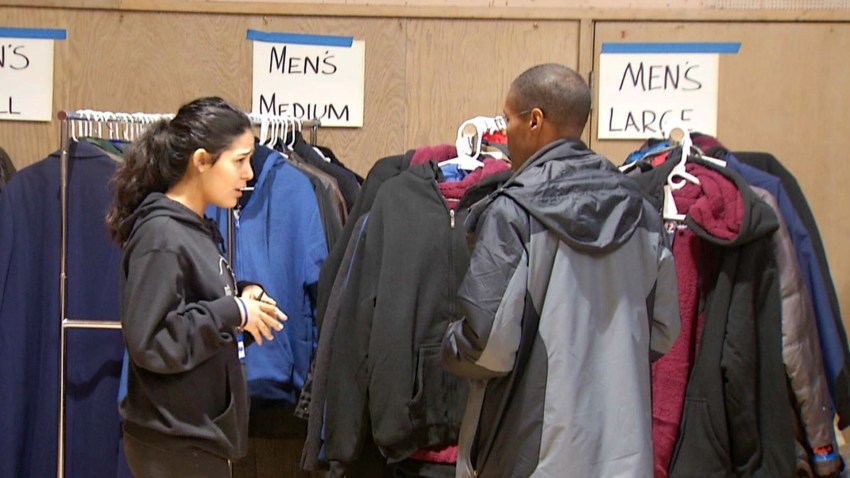 For the 14th consecutive year, a religious community in the South Bay dished out winter coats, cozy gloves and warm hats to those in need.
Members of the Silicon Valley Interreligious Council gathered at Grace Baptist Church Saturday and handed out the cold weather gear to people who lined up early in the morning wishing to get their hands on the much-need garments.
Rev. Celinda Miranda from San Jose's Emmanuel Baptist Church said the popular coat drive is a crucial aid for those struggling to battle the elements.
"They come back every year because they're in need," she said. "Maybe they haven't been able to get stable housing. They don't have stable employment and so they come and replenish what they need."