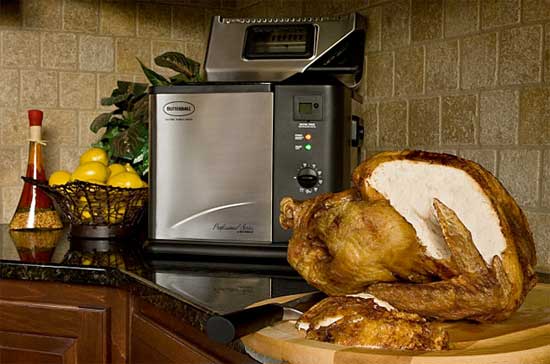 Thanksgiving is great and all, but face it: turkey sucks.
There's a reason you only eat it once a year. It's a bland, dry meat that doesn't live up to the task of being the centerpiece of the year's most epic meal.

But there are ways to spice it up. You know, like by deep frying it.

The Butterball Turkey Fryer is a special fryer designed especially for that most festive of fowls.

It can handle birds up to 14 pounds in size, and it makes the whole process easier.

And once the holiday is done, it can fry all sorts of other, more palatable animals instead. Now that is worth celebrating.
Copyright DVICE - DVICE