What started as a "Make-A-Wish" effort to create a special day in San Francisco for a 5-year-old boy has exploded with thousands of people volunteering their time to transform the city into Gotham City.
Miles, who suffers from leukemia, wishes he could be Batkid.
On Friday, his wish will come true. Miles the Batkid will be asked to rescue a damsel in distress on a cable car, foil a bank robbery and will be called to help stop a kidnapping.
Planning for Miles' special day started when Make-A-Wish Foundation Director Patricia Wilson sent an e-mail to 550 volunteers in October, asking for help in turning San Francisco into Gotham City.
The e-mail went viral after someone posted it on Facebook.
People from across the country are now flying into town to help, and some teachers are bringing classrooms of students ready to volunteer, Wilson said.
All of the excitement will end around 2 p.m. at San Francisco City Hall, where Mayor Ed Lee will give Batkid a key to the city for being such a great super hero.
Wilson is expecting more than 10,000 people to cheer on Miles at the ceremony.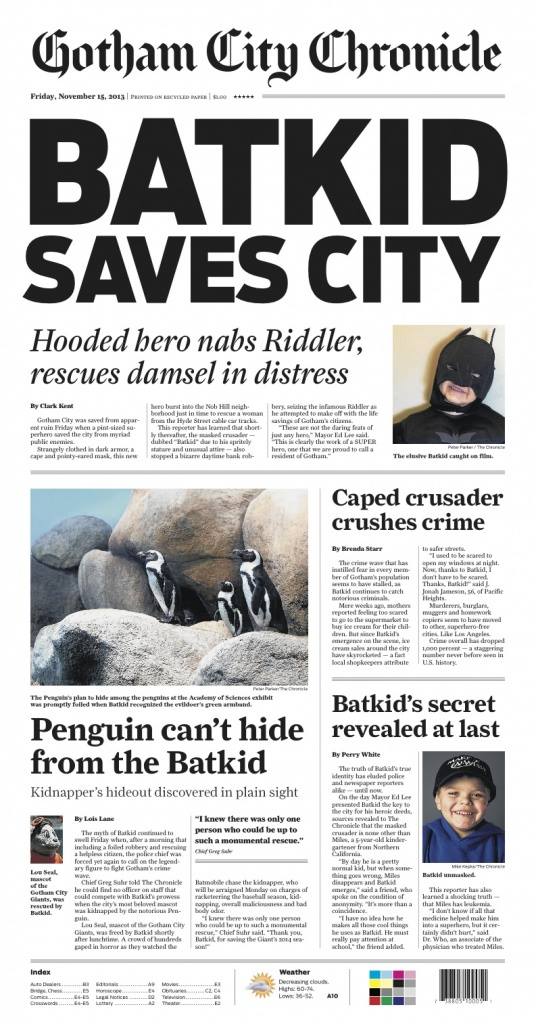 "I have 350 other wishes to plan and the outpouring of support is incredible," Wilson said. "Obviously we'll never replicate this. It's a moment in time. Something goes viral and a city comes alive."
The story is on the front page of tomorrow's special Gotham City edition of the San Francisco Chronicle.
Approximately 1,000 newspapers will be given out at the Make-A-Wish event.
If you're going to be in San Francisco on Friday, email us a photo of the city's Gotham City transformation to isee@nbcbayarea.com or Tweet with the hashtag #SFBatKid.
For a full schedule of Miles' stops along the way during his special day, visit the Make-A-Wish Foundation website.