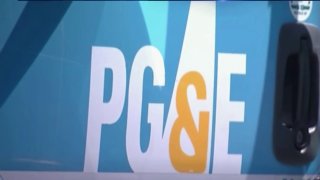 All power has been restored to thousands of PG&E customers in the East Bay Thursday.
A PG&E spokesperson said the outage was first reported at 6:13 p.m. At its peak, it affected 32,000 customers in a large portion of the Oakland hills, Piedmont and neighborhoods in east Oakland, just south of Lake Merritt.
The outages were bounded by Piedmont Avenue to the north, Moraga Avenue and state Highway 13 to the east, Joaquin Miller Road and Skyline Boulevard in the Oakland hills east of Interstate 580, Lincoln Avenue to the south and MacArthur Boulevard to the west, in addition to the area south of Lake Merritt, bounded roughly by Fruitvale Avenue and International, MacArthur and Park boulevards. Several streets around the perimeter of Lake Merritt were also without electricity.
NBC Bay Area's Melissa Colorado posted video on her Twitter page that showed traffic lights were off in the area.
The Piedmont Police Department posted on its Facebook page that about 900 homes lost their power in the north end of the town.
The cause of the outage is under investigation.
This story is developing. Check back for updates.
Copyright BAYCN - Bay City News