The mayor of Oakland called protesters to end the mayhem after three Oakland police officers were injured, three Pleasanton patrol cars were damaged and 30 people were arrested late Wednesday when an anti-Donald Trump rally turned violent with rocks, bottles, fireworks, M-80s and Molotov cocktails.
Oakland police said the arrests and 11 other citations ranged from assault, vandalism, unlawful assembly, failure to disperse and possession of a firearm. No individual names or cities of residence were immediately disclosed. A total of 40 fires were set and at least 16 shops vandalized, police said.
At a news conference on Thursday, Oakland Mayor Libby Schaaf implored Trump protesters not to resort to violence. She said while there are many reasons to be angry, the violence only hurts the community.
Added council president Lynette Gibson McElhaney: "We are a sanctuary city," and as "hurt as we are...we don't break windows, we gonna lift our voices."
She reminded the public that the destruction ends up hurting small business owners, many of whom can't even afford insurance against vandalism.
"It's been heartbreaking in the wake of that national disappointment to have our local small businesses suffer," McElhaney said. "These aren't the people who have inflicted pain."
To that, business owner Nenna Jenner said, "We can't afford these fixes!"
Property owner Tyler Graffingna spent Thursday cleaning after protesters left windows shattered and buildings marred with graffiti.
"I don't see what ... destruction of people's property has to do with freedom of speech," he said.
The #NotOurPresident rally, for the second consecutive night since Trump was declared president in this liberal bastion along the West Coast, started off peacefully, police said, on Wednesday at 4:40 p.m. at Frank Ogawa Plaza.
But the group of a "couple hundred" people soon swelled into a mass of 7,000 police said. The group marched and chanted, "Not our president" while others carried signs saying, "Donald Trump is a rapist" and "Secede #CalExit." Some protesters carried American flags and waved them beating drums. Some threw on Donald Trump masks, others covered their faces in hankerchiefs.
The protest mirrors others around the country, including San Francisco, Los Angeles, Seattle, Chicago to New York.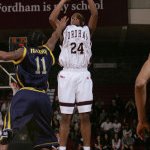 "I am queer, I am Mexican," one woman said in Spanish, explaining why she was out, fearful of what Trump's immigration policies would do to her and her loved ones.
Anti-Trump Protesters Hit the Streets in the Bay Area
But at some point, police said, the large group splintered off into smaller factions, and some of those people began trashing businesses. Oakland is often Ground Zero for protests. Over the last year or so, Black Lives Matter protests have turned rowdy as people called for justice after African-American men have died across the United States at the hands of police. The Occupy movement is also very strong in this city of 400,000. Those protests have also damaged small businesses.
But violence is not what Trump's main rival called for. In an early concession speech on Wednesday, Democratic presidential candidate Hillary Clinton asked the nation to heal keep an open mind in giving Trump a chance to lead.
Despite the calls for peace, the protest in Oakland on Wednesday late at night got ugly. A window of the Agave Uptown restaurant, located at 2135 Franklin St., was vandalized by a man with spray paint as members of the crowd urged the him to stop. Other windows were smashed and spray-painted near Webster and 17th streets.
Just after 8 p.m., some in the crowd began assaulting police. Fireworks, M-80s and Molotov cocktails were thrown, police said, which is when they declared the event an "unlawful assembly." Oakland fire crews put out more than three dozen fires, mostly set in trash cans, police said. They called for mutual aid. A dozen other agencies from San Leandro to Solano County to the California Highway Patrol came to help.
Kevin Carrington runs an orthodontist practice in the Cathedral building that was damaged. Early Thursday, he told NBC Bay Area that he wished protesters wouldn't ruin things, especially when they are protesting what he called just causes.
"Wow, another cause that is getting tainted, poisoned by the message being expressed," he said. "Property damage is targeting the wrong people."