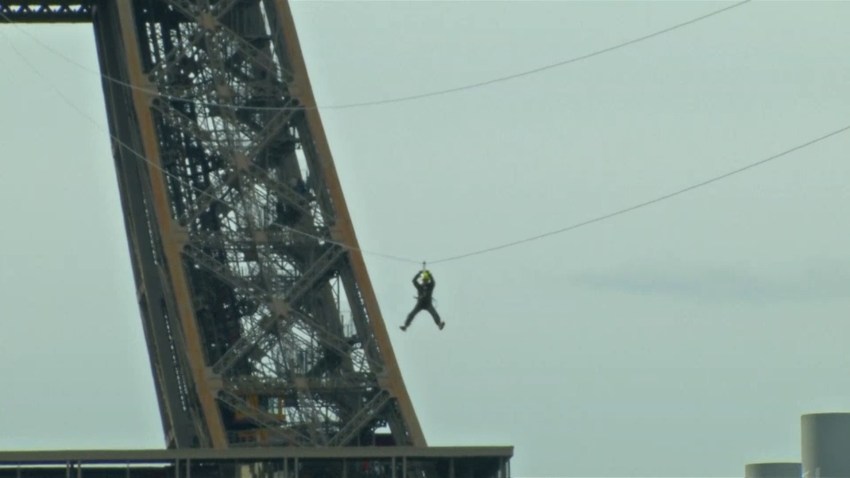 You can get a free thrill in the City starting tomorrow in the form of a zip line.

The adventure usually costs you plenty and is commonly found in outdoor adventure-lands like the Amazon. But this time you can get the thrill for nothing and in the very urban environment of Justin Herman Plaza. You'll start at a launch tower that is 80 feet tall and ride on over to a landing pad 680 feet away..

The freebie is a promotion to try to get us to travel to British Columbia and runs through April 18.

Thursday's kick off will come with the added thrill of meeting Olympic medalists Shani Davis and Ashleigh McIvor.

Davis won the gold medal for the U.S. in the 1,000-meter speed skating race at both the 2006 and 2010 Olympics. McIvor, a Canadian, was the first gold medal winner of the women's ski cross event.

The exhibit, "The British Columbia Experience," was part of the Olympic experience for visitors in Vancouver. It was so popular the ministry of tourism decided to bring it on down to San Francisco to promote the province.

If you want to see Davis and McIvor the best time to check it out is around 12:30 p.m.
Lori Preuitt wants to save time in her Opening Day trip to the City for this.