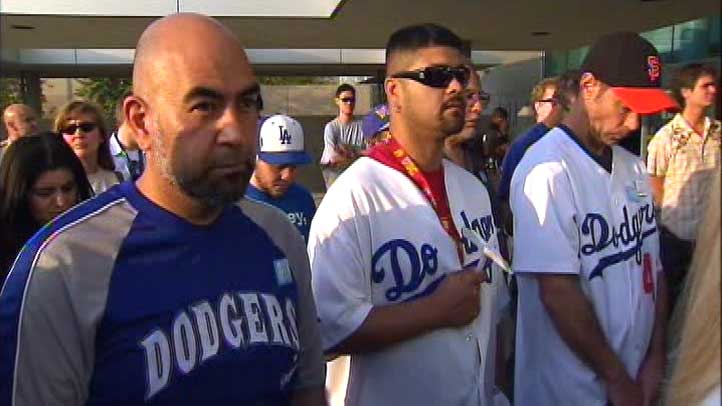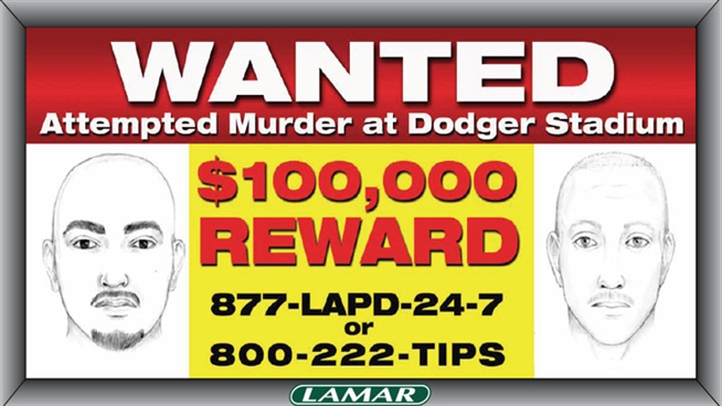 March 31, 2011, Major League Baseball Opening Day: Bryan Stow, a 42-year-old paramedic and Giants fan from Santa Clara, is attacked in a Dodger Stadium parking lot. He is admitted to the hospital in critical condition and later placed in a medically enduced coma. Full Story

April 1: Police release sketches of the two attackers. Full Story

April 5: The Stow family speaks publicly for the first time about Stow and the attack. "We would like to use this as a rallying cry to stop unecessary violence in our greatest past-time and all other sports," said cousin John Stow. Full Story

April 7: In an effort to improve security after the attack, the Dodgers announce the hiring of former LAPD Chief Bill Bratton to provide a long-term security blueprint. Full Story

April 7: Wearing Giants and Dodgers gear, fans of both teams attend a vigil for Stow at County USC Hospital. Full Story

April 7: A man who said he witnessed the attack tells 710 ESPN Radio that Stow fell to the ground after he was attacked from behind, then kicked several times. Full Story

April 8: Police say they have received 80 tips in the case and interviewed some witnesses, but the clues have not led to any suspects "that we can identify and arrest," said Deputy Chief Jose Perez Jr.

April 11: At a fundraiser for Bryan Stow and Dodger Stadium, an emotional Tommy Lasorda speaks. "I've run out of tears for this young man," said the former Dodger manager. "Whatever happened to him ... should never have happened. We hope and pray that he comes out of that coma." Full Story

April 11: Dodgers and Giants gather on the field before a game at AT&T Park to honor Stow. Full Story

April 14: Two weeks after the assault, new composite images of two men wanted in the beating are released. Police also mention a woman wanted in connection with the case. Full Story

April 24: LAPD officers hand out the sketches during a weekend series against the Cardinals at Dodger Stadium. Full Story

May 12: Billboards featuring sketches of the suspects in the Stow case are unveiled at several LA locations. The billboards are located throughout LA and Orange counties, with a high concentration of billboards near Dodger Stadium. Full Story

May 13: Doctors announce that Stow's condition has stabilized to the point that he can be moved to a medical facility near his family's home. Full Story

May 15: Stow family members join hundreds of residents of Glassell Park and nearby communities in a call to combat gang violence. Full Story

May 16: Stow and his family fly from Burbank to San Francisco. Stow is transported to the Traumatic Brain Injury Center at SF General. Full Story

May 17: At a Dodger Stadium news conference, the LAPD announces the reward in the case has been bumped to $200,000. Police also say they're looking for a woman seen driving the getway vehicle after the attack. Full Story

May 22: LAPD officials announce the arrest of 31-year-old Giovanni Ramirez. He is described as the primary aggressor in the March 31 attack. The search continues for two others wanted in connection with the assault. Full Story
May 24: An attorney representing the suspect's daughter says she can testify that her father was not at Dodger Stadium on the day of the attack. The suspect's mother also speaks publicly. Full Story
May 26: Police conduct a lineup at Men's Central Jail with witnesses to the March 31 attack. Full Story
June 1: Suspect Giovanni Ramirez takes an LAPD polygraph test. Full Story
June 3: At a parole hearing, Ramirez is ordered to remain in jail. Full Story
June 7: A judge rules the LAPD must maintain video evidence collected in the case. Full Story
June 8: The LAPD transfers the investigation to its elite robbery-homicide division. Full Story
June 12: Scientific investigations personnel will continue working with samples of blood from recovered clothing in the hope of identifying the blood as that of victim Bryan Stow, NBC LA learns. Full Story
June 20: Ramirez is ordered back to prison for 10 months after authorities say a gun was found at the residence where he was arrested in May. The allegation: possession of a firearm by a felon. Full Story
June 27: Ramirez is transferred to a state prison near San Diego to serve out a sentence for a parole violation. Full Story
July 13: Stow's parents are named to the official creditors committee in the Dodgers' bankruptcy case. Full Story
July 19: LA County oks an increase in its award amount. Full Story
July 21: Police announce three new arrests in the case. Ramirez is exonerated. Full Story
July 25: Marvin Norwood and Louie Sanchez (pictured, right), two suspects charged in the case, appear in court. Arraignment is delayed at the defense's request. Full Story
Aug. 1: A bail reduction hearing for Sanchez reveals details from the DA's office regarding the events at Dodger Stadium on March 31. Full Story
Aug. 10: Both suspects plead not guilty. Prosecutors claim their case is based on incriminating statements from the two men. Full Story
Aug. 24: Sports Illustrated reports on Bryan Stow's criminal history, citing Santa Cruz County court records. Full Story
Sept. 13: As part of a lawsuit filed on behalf of Stow and his children, attorneys file a statement that estimates his medical care at $50 million. Full Story
Sept. 21: Bryan Stow speaks to his family, inquires about his children. He also moves his left arm and recites his birthday when asked.
Sept. 26: Family members say Bryan Stow has been making amazing progress, writing "…Bonnie asked Bryan how it felt to be outside. Bryan, sitting in the sun, with his eyes closed said, 'It's magical.'" Full Story
Oct. 11: Stow is released from San Francisco General Hospital and moved to a rehabilitation facility, according to his doctors. Full Story
Oct. 27: The Dodgers filed a lawsuit against Bryan Stow's attackers and shifts blame on the Giant's fan himself. Full Story
Oct. 28: Stow's attorney responds to Dodgers complaint that alleged they are not to blame for the assault. Full Story
Nov. 4: Bryan Stow writes his name. Full Story
Nov. 4: Stow's attorney seeks "reasonable" settlement with MLB. Full Story
Nov. 28: Bryan Stow's family releases a photo of the family celebrating Thanksgiving. Full Story
Dec. 15: Louie Sanchez and Marvin Norwood, the two men accused of the beating, were back in court. Full Story
Dec. 16: Bryan Stow takes part in his first interview since the brutal beating. Full Story
Dec. 20: Stow's friends speak about the attack. Full Story
Dec. 21: The Bryan Stow settlement could be a "massive" financial liability for the dodgers, according to the attorneys for the team's creditors. Full Story
March 5, 2012: Stow's family said that he was transferred out of Santa Clara Valley Medical Center to a location that appears to be outside of the Bay Area. Full Story
March 22, 2012: Giovanni Ramirez, the man wrongfully accused of Bryan Stow's beating, is exonorated. Full Story
March 31, 2012: The date marks one year since the Bryan Stow beating. Full Story
June 2012: Attack witnesses, detectives and others testify at a preliminary hearing for suspects Marvin Norwood and Louie Sanchez. Full Story
Nov. 14, 2012: Judge orders Marin Norwood and Louie Sanchez to stand trial in attack on Bryan Stow. Full Story
Nov. 26, 2012: The San Francisco hospital that provided "extensive trauma care" to Stow asks for a $1.2 million reimbursement from the Los Angeles Dodgers. Full Story
Jan. 8, 2013: Giovanni Ramirez, once the prime suspect in the case, files a lawsuit against the LAPD that he was publicly defamed. The suit was dismissed. Full Story
Sep. 30, 2013: The Giants hold a series of fundraiser and Stow attends the the teams' season finale against the San Diego Padres. Full Story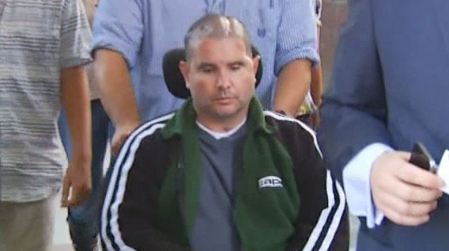 Feb. 20, 2014: Louis Sanchez and Marvin Norwood are due back in court and expected to sentenced to eight years and four years, respectively, in state prison, officials say. Full Story
May 27, 2014: Jury selection begins in the trial of the lawsuit over Bryan Stow's beating. Stow appeared in court for the process and was escorted inside in a wheelchair alongside his family and attorneys. Full Story
May 29, 2014: Opening statements began in the civil lawsuit against the Los Angeles Dodgers and former owner Frank McCourt. Full Story
June 26, 2014: Both sides in the civil trial made their final arguments, leaving the case in the hands of the jury. Full Story
July 2, 2014: Jurors in Bryan Stow's civil trial told the judge they were deadlocked and couldn't reach a consensuson the first question on the jury form. The judge ordered them back into deliberations. Full Story
July 9, 2014: Jurors indicate they have reached a verdict after more than a week of deliberations.