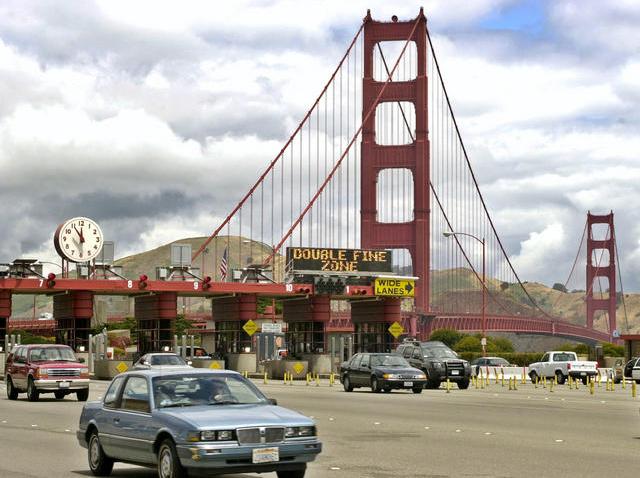 It was mostly smooth sailing at Bay Area toll plazas on this first day of the toll increase.

As expected the biggest confusion spots happened on the Bay Bridge with its new "congestion pricing." There were also lots of carpoolers who did not understand the free ride was over making for longer visit at toll booths and last minute lane shifts.
The congestion pricing also lead to some potentially dangerous driving on the Bay Bridge.
At exactly three minutes before 10 a.m., when tolls were about to drop two bucks $6 to $4, several cars pulled over just outside the toll gates. They were waiting until the clock hit the top of the hour. At straight up 10 a.m. they all pulled back into the lanes and through the gates. Pulling over for no reason is not legal and could mean a fine of much more than two dollars for drivers who do it. None were cited Thursday. Caltrans says pulling over also puts drivers at the risk of a colision and that will also cost you much more than two dollars when you add up the fix-it costs.

The toll increase hit all Bay Area bridges at midnight. Auto tolls increased by a dollar to $5 on the Antioch, Benicia-Martinez, Carquinez, Dumbarton, Richmond-San Rafael and San Mateo-Hayward bridges.

The Bay Bridge congestion pricing works like this: commuters pay $6 from 5 a.m. to 10 a.m. and from 3 p.m. to 7 p.m. on weekdays, $5 all day Saturdays and Sundays, and $4 during weekday off-peak hours.

Car pool tolls were introduced for the first time on all the bridge, including the Golden Gate where it is now $3.

John Goodwin, spokesman for the MTC, which administers the tolls on the Bay Bridge and six other state-owned bridges in the region, told Bay City News Thursday morning's commute went smoothly despite the changes. He said traffic was lighter than normal, but chalked that up to the coming Forth of July weeekend.

Traffic on the Golden Gate Bridge also went smoothly despite the new carpool toll. There, about half of the carpoolers didn't know about the change and paid with cash rather than FasTrak, which will be the only way to receive the discounted carpool toll.
Golden Gate Bridge officials say they will be lenient for about a week as they train drivers about the changes.