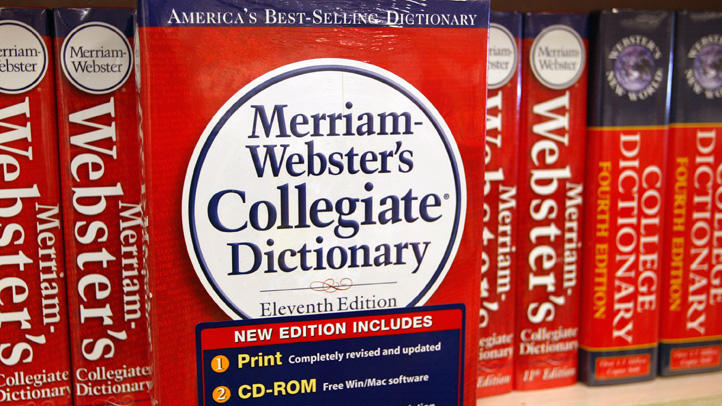 Thanks to the election, socialism and capitalism are forever wed as Merriam-Webster's most looked-up words of 2012.
Traffic for the unlikely pair on Merriam-Webster's website about doubled this year from the year before as the health care debate heated up and discussion intensified over "American capitalism" versus "European socialism."
The choice was revealed by the dictionary's editors Wednesday along with other top 10 picks for the year.
Also included were the election-related words democracy, globalization, marriage, bigot and "malarkey," a term Vice President Joe Biden used in his debate with Republican Paul Ryan.
Rounding out the top 10 were "meme" for the Internet phenomena that go viral, touche, schadenfreude and professional.
Touche, thanks in part to "Survivor" contestant Kat Edorsson misusing the word to mean "tough luck" rather than point well made, before she was voted off the island in May. Look-ups at Merriam-webster.com were up sevenfold this year over 2011.
Schadenfreude, made up of the German words for "damage" and "joy," meaning taking pleasure in the misery of others, was used broadly in the media after the election. Look-ups increased 75 percent. The word in English dates to 1895.
Professionalism, up 12 percent this year over last. Sokolowski suspects the bump might have been due to the bad economy and more job seekers, or a knowing "glimpse into what qualities people value."

Copyright AP - Associated Press