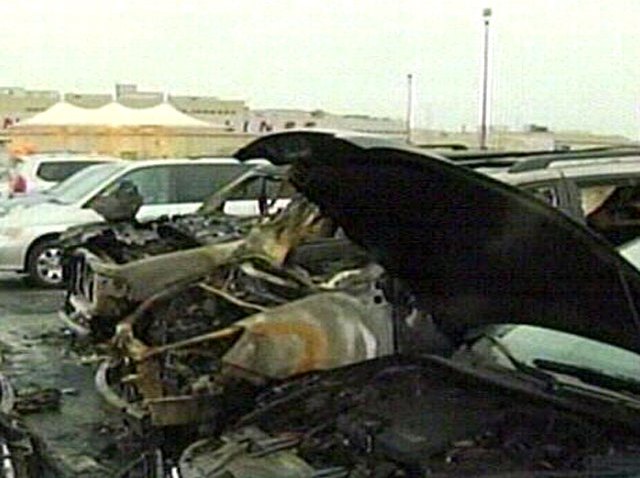 Imagine coming home from a trip out of town to find your car destroyed by a mysterious fire. That's the case for more than half a dozen drivers who left their vehicles in San Francisco.

Arson investigators are trying to figure out how seven cars were burned in a long term parking lot at San Francisco International Airport overnight Wednesday.

A parking attendant reported the burning cars to police. Flames spread from car to car at about 12:30 a.m., eventually leaving each of the vehicles in ruins. So far, investigators do not know how the fire started.

"It's highly unusual for a car parked in an open air lot on a cold damp night to ignite on its own," SFO spokesman Mike McCarron said, "so they want to find out what caused this fire."

There are surveillance video cameras in the parking lot but they were not pointed at the lot where the fire happened. Investigators will review the tapes from the cameras in other parts of the lots to see if they can find any clues to the mysterious fire.

SFO officials are looking at DMV records to determinw who owns the cars and how to contact them. The burned cars will be towed away.