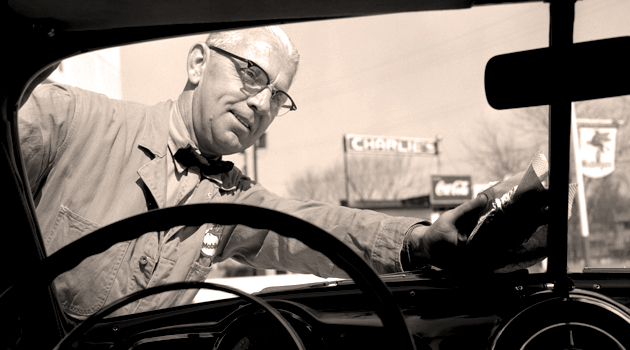 Divisadero Touchless Car Wash in San Francisco, which garnered headlines when it began charging double for cars returning from Burning Man, could be closing soon in order to make room for a residential complex.
Roy and Patty Shimek, who have owned the property and its neighboring Shell Gas Station for decades, say that the business is no longer profitable due to fewer people in the city driving cars. There is also competition in the area, as two other gas stations are located nearby.
The car wash, which has been in business for more than 25 years, is operated with the help of green and solar technology, according to its website.
"It's been 28 years [since Touchless Car Wash opened]," Patty Shimek told neighborhood news site Hoodline. "It's been a great run, but it is not a sustainable business. And there's nobody who is offering us money to buy this car wash and keep it running as a car wash."
She continued: "The offers are to buy it for its value as land for housing."
During the summer, the Shimeks allowed a company called Genesis CA Development to file an application with the city Planning Department to investigate possible construction of residential and retail space in the area.
According to Hoodline, the proposed residential building would offer somewhere between four and six stories and include 78 parking spots for cars and 115 for bikes.
Hoodline also reported that Roy Shimek has been working at the site since 1960, when he was an undergraduate at the University of San Francisco and the land housed only a gas station. In recent years, Patty Shimek has also used the car wash as a launching site for The Enough Abuse Campaign, which aims to bring awareness to child abuse and neglect.
Though reviews for the car wash on Yelp are mixed, it looks like some customers will miss the business when it shutters.
"This place has an army of like 50 people working to clean your ride!," wrote Paul W. on Yelp. "[I] Will definitely go back."
Others, however, probably won't take it too hard.
"Did l love the fact that I could drop my car off at one and pick it up at five? Yes," wrote Yelp user Ivy C. "Did I love the fact that my car on the outside was not as clean as it should've been? No."