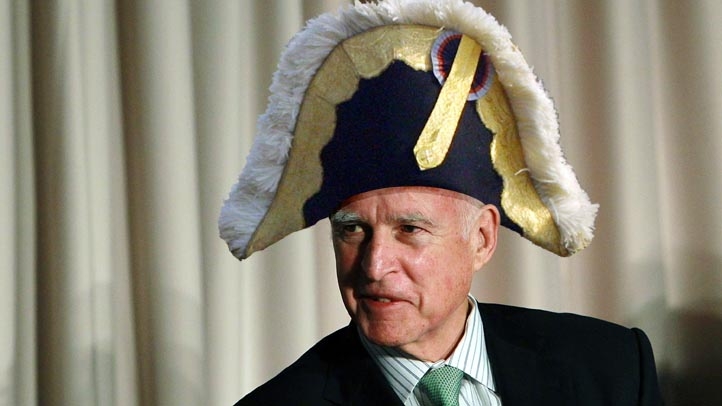 Gov. Jerry Brown's to-do list in 2012: balance the state's staggering budget deficit while preserving services and keeping unions happy with pension reform efforts. Convince Californians to raise taxes on themselves -- and get Republicans in the Legislature to go along with it, too.

And this after none of it worked in 2011.

The second year of Brown's third term as California governor will be a challenge for the former Governor Moonbeam, the San Francisco Chronicle observed. The Sacramento Brown left 28 years ago is a very different one today, and perhaps the septuagenarian politician was a bit too ambitious when he told voters in Nov. 2010 that he could use the skill of an insider and the perspective of an outsider to fix what was wrong in the state Capitol.

He'll have to get right back to work this year, as another budget deficit is on the way -- after $1 billion was already sliced and diced during midyear cuts -- and the students are restless at state colleges and universities, after seeing tuitions and fees skyrocket. More money is on the way only if he can convince voters to agree to raise taxes or find other new revenue, as Republicans in the Legislature admit they won't go ahead with tax reform.

Despite this, Brown received high marks from both sides of the aisle -- the governor enjoys a 42 percent approval rating to a 30 percent unfavorable rating, according to polls, with 30 percent of the public still undecided.

He also is receiving some high marks from Republicans -- or at least a non-grade. Brown deserves an "incomplete" grade, according to Senate Republican leader Bob Dutton, who admits he took a part in blocking Brown's tax proposals without offering an alternative revenue stream.

Copyright FREEL - NBC Local Media