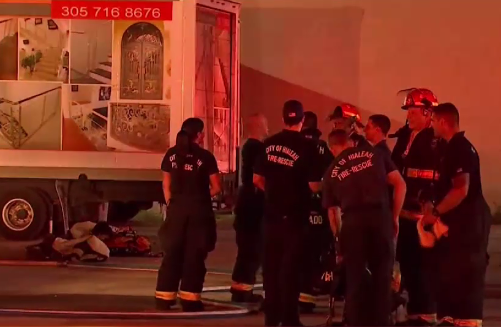 Quick-thinking U.S. National Park Service officers on Saturday helped prevent a tourist's trip to San Francisco from turning into a complete nightmare.
Gina Tomaine, who hails from Philadelphia and was enjoying her first day in the city by the bay with some friends, parked her rental car near Baker Beach. After taking a peak at the Golden Gate Bridge from the sand, she returned to the car to find the passenger window smashed in and her purse snatched.
"I had left my purse and put a jacket over it, but I shouldn't have left it in the car at all," Tomaine said. "I guess someone had seen us pull up and broke the window while we walked down to the beach."
Fortunately for Tomaine, national park officers jumped in to help right away.
"(An) officer came and he chased the person that he thought might have stolen (the purse) because there had been kind of suspicious people casing the parking lot," Tomaine said.
A subsequent police chase ended with the suspect crashing his car into a nearby tree near 26th Avenue and El Camino Del Mar. The suspect managed to escape on foot, but the woman's purse was recovered from the car without anything missing.
"It was a pretty incredible first day in San Francisco," Tomaine said. "We're very, very lucky for the parks officers and how much they helped us out. We're really grateful for that. Even though that happened, we had a happy ending."