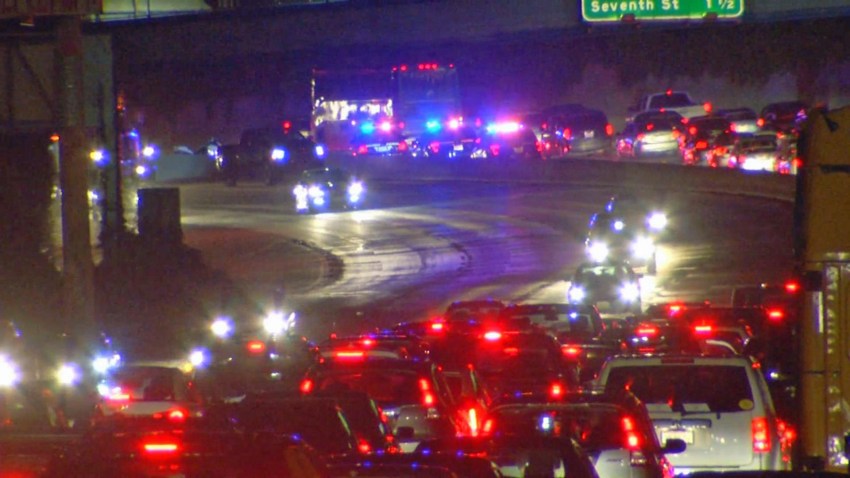 A tow truck driver suffered major injuries Wednesday night in San Francisco after crashing into a cement center divide at a high rate of speed, according to the California Highway Patrol.
The tow truck was travelling southbound on Highway 101 near the Cesar Chavez Street offramp when the crash occurred. The truck overturned, and the driver was partially ejected, the CHP said. He was transported to a local hospital.
The crash shut down the two left lanes on either side of the freeway for about 90 minutes, as cement debris from the divider was spread across the northbound lanes and the truck was blocking the southbound lanes. Three other vehicles also were involved in the accident.
No other injuries were reported.