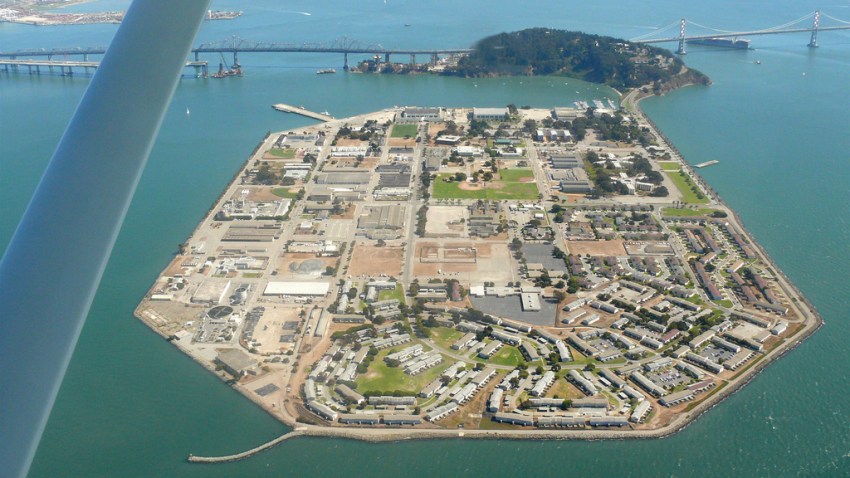 It must have been annoying for the city to pin hopes of getting Treasure Island for free on the new president, only to get a nicely worded letter from his administration saying it's not going to happen.
But San Francisco's still got designs on turning the island into a pedestrian eco-village, and has hopes that a mutually agreed upon sale price will be decided and acted upon before the end of the year.
One idea that Mayor Gavin Newsom has pitched: the Navy gives us Treasure Island for free, and then takes some of the proceeds from sale of the properties later on.
The plan would call for 6,000 to 8,000 housing units. The ground-up green redevelopment of Treasure Island will orient major streets to block gusts of wind, which primarily hit the artificial island from the southwest.
The result is a grid of streets rotated exactly 68 degrees, as determined by the geniuses at CMG Landscape Architects. And thus shall pedestrians enjoy the pedestrian-oriented modern village that's being built just for them on the grounds of the former naval base. The rest would be open space.
Copyright CURBS