The pounding rainstorm on Thursday caused up to five inches of rain in some parts of the Bay Area, creating havoc on the road, trees to come crashing down and power to go out.
In one of the more dramatic scenes, crews on Friday morning had to cut away a large oak tree in San Anselmo that fell, bringing down two power lines, communication lines and a water line.
It also crashed on top of two of three Mercedes Benz cars at 97 Magnolia Street, according to a witness. Video at the scene showed one of the white luxury cars damaged by the tree as crews used saws to break up the trunk. One car was in the garage and two of the Mercedes were on the street. Fortunately, no one was injured and the house was not damaged.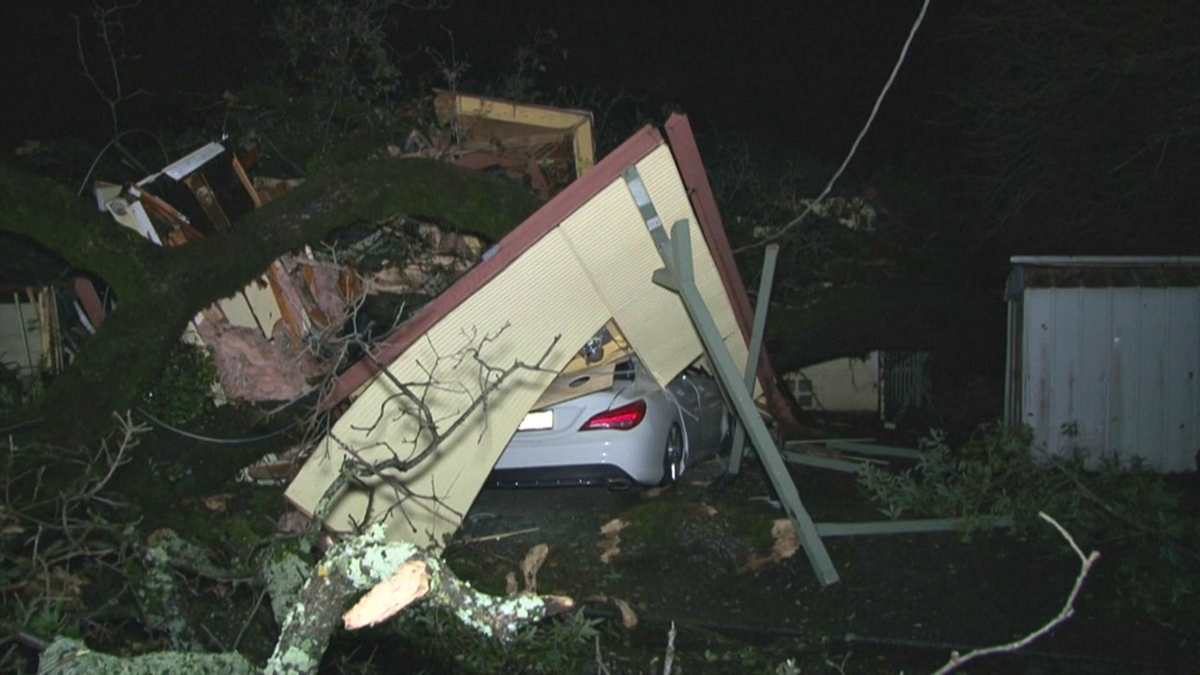 No one was injured but several residents in the neighborhood were evacuated for about three hours as PG&E cut all the power and gas off to work on the problem that was first reported about 10 p.m.
Parts of Marin County received more than 5 inches of rain over the last 48 hours, the National Weather Service reported early Friday morning. San Anselmo received more than 1.5 inches.
I was here, soaking wet. Filling sandbags.
When the flood alarms went off last night, Jim Normandi said he rushed to protect the front door to his shop, the Fairfax Backyard Farmer.
"I was here, soaking wet, filling sandbags," he said.
Normandi's store is right across the street from Fairfax Creek.
"Last night it rose almost within inches of cresting and coming to my front door," he recalled.
As of Friday, debris from the storm continues to clog the creek in downtown Fairfax.
And in East Palo Alto, a tree fell in the 1100 block of Beech Street about 10:30 p.m. Thursday, crushing two cars. Menlo Park firefighters raced to help and clear the debris off the sidewalk.
Given the cleanup, many in the Bay Area said Friday that they were grateful the rain stopped when it did. A disaster was averted, they said.