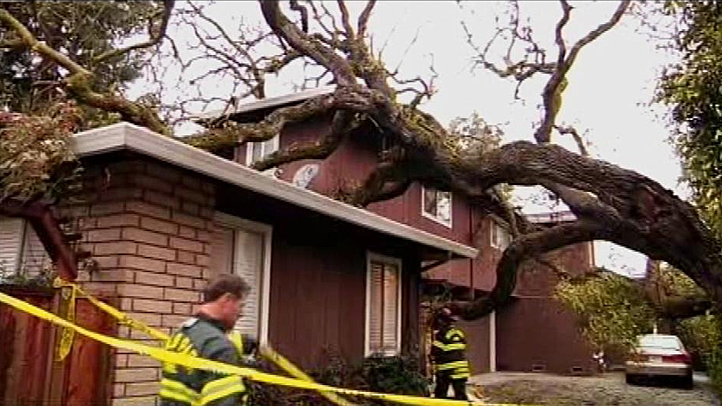 Here's more evidence of mother nature's wrath on the Peninsula.
A big oak tree fell onto a duplex at 181 Loyola Avenue in Menlo Park Saturday morning, smashing a hole through the roof, according to the Menlo Park Fire Department.
People were home at the time, but no one was hurt. Much of the neighborhood woke up after hearing the impact.
"It was just an amazing sound, the whole bedroom -- the whole house -- was shaking and rocking, it was like a 10-car pileup," said resident Carl Byington. "I was holding on for dear life."
Some residents who live in the front unit will be staying elsewhere until the tree is removed and the damage is repaired.
The recent weather has also been hammering parts of the North Bay. Here's some footage from the damage:
View more videos at: http://nbcbayarea.com.