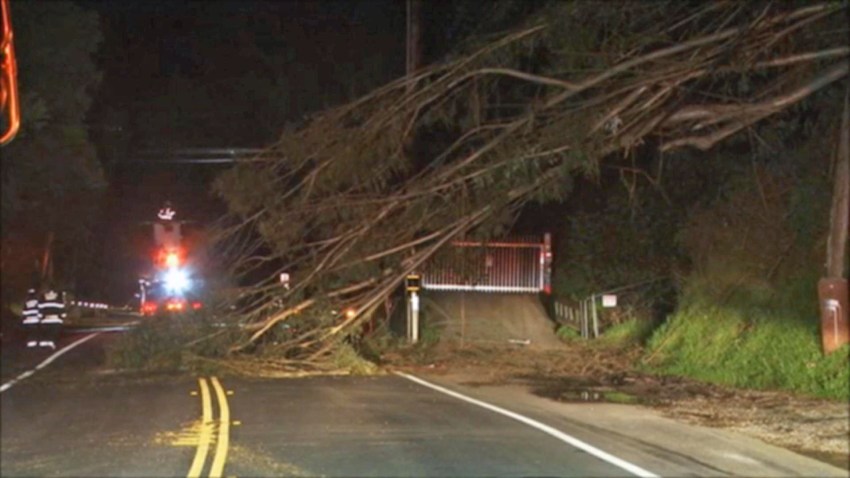 A tree fell on top of a vehicle on Crow Canyon Road in Castro Valley on Wednesday night, bringing power lines down with it and blocking traffic in both directions, according to the California Highway Patrol.
The female driver reportedly was still inside Toyota SUV when the tree came down on it, but she was able to open the door and was not trapped, the CHP said. It was not known if the driver suffered any injuries.
Reports of the collision just north of Cull Canyon Road came in about 6 p.m. A Sig-alert was issued about 6:35 p.m., indicating there were live power lines down at the scene. Drivers were advised to use alternate routes.
No further details were available.