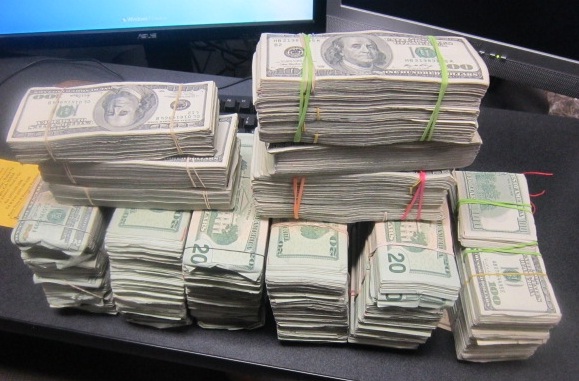 During one of the busiest shopping weeks of the year, an alert security officer at a Toys "R" Us in Pinole led to the arrest of three men who allegedly passed counterfeit money at several of the toy retailer's Bay Area locations.

Police said officers responded a short time after 7 p.m. Wednesday to a report of a fraud in progress at the Toys "R" Us at 1330 Fitzgerald Drive in Pinole.

Officers learned that a man had attempted to return merchandise at the store that was bought using counterfeit cash at a Toys "R" Us store in San Rafael.

A store security guard recognized the man as a suspect who had made fraudulent purchases at the store with counterfeit money in the past and called police.

Officers arriving on the scene arrested the man, identified as 26-year-old Kashif Key, as he attempted to flee the store, according to police.

Police also located two more suspects in a car associated with Key in the store's parking lot. They were identified as Ronnie Harper, 23, and Antoine Simpson, 22, and were arrested.

Since the crime involved counterfeit U.S. currency, members of the U.S. Secret Service also responded to the scene, police said.

Investigators discovered that the three suspects were linked to similar fraud cases at Toys "R" Us locations in Vallejo and San Rafael. Police believe the suspects likely took part in additional frauds at other Bay Area stores.

Police said that at least one of the suspects was also found to be in possession of fraudulently embedded pre-paid Visa gift cards.
Follow NBC BAY AREA for the latest news, weather, and events: iPad App | iPhone App | Android App | Facebook | Twitter | Google+ | RSS | Text Alerts | Email Alerts
Copyright BAYCN - Bay City News