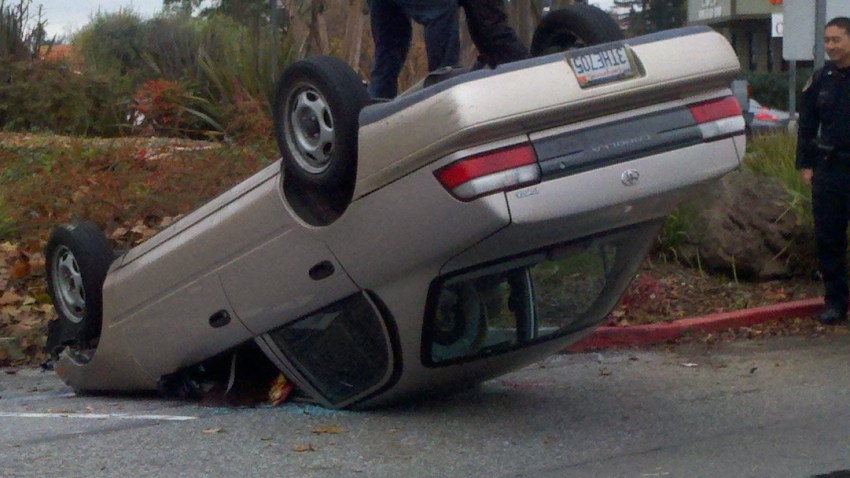 Fire crews said Thursday that a driver with a learner's permit heading to Taco Bell in Sunnyvale on Thursday morning hit a "decorative rock" in the parking lot, which caused the car to flip over.
Onlookers saw the accident on Homestead Road, authorities said, and ran to help. They flagged down a Santa Clara County fire truck, where crews broke the windows, cut the seatbelts and got the passengers out safely.
One complained of pain and was taken to the hospital with minor ailments, and other passenger was uninjured.