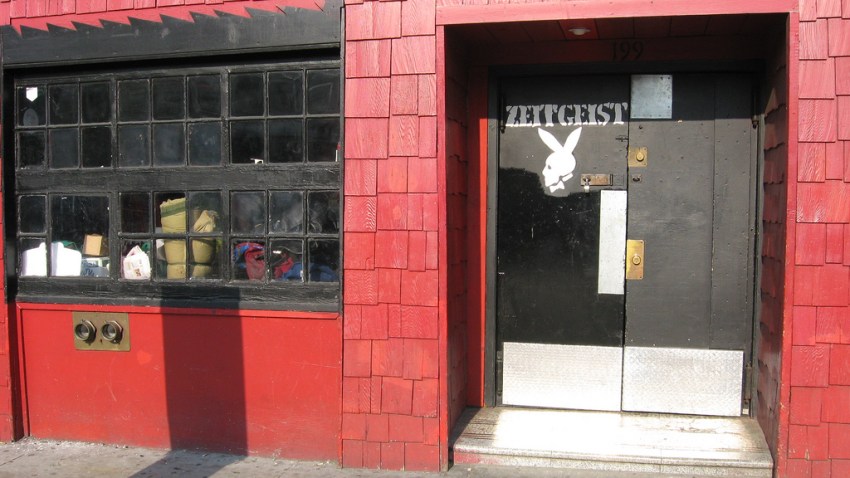 Two men, clad in T-shirts proclaiming their support for Donald Trump, were booted from a Mission District beer garden during the summer.
The pair, identified by SFist as Peter Belau and Jascha Sundaresan, said they were violently ejected from Zeitgeist because of their political choice.
However, Zeitgeist's General Manager Gideon Bush accused them of making sexist remarks and "interacting inappropriately with one of our bartenders," according to Hoodline. It wasn't the Belau's and Sundaresan's politics that got them kicked out a couple months ago, but their improper behavior, which is par for the course based on the bar's policy, he said.
For their part, Belau and Sundaresan uploaded a video to YouTube that showed the hubbub. [[395917401, C]]
They also wrote:
"While in San Francisco, we popped into a bar called Zeitgeist. The blue-haired barmaid at the counter pointed to my friend's MAGA shirt and asked "are you serious?" He responded "yes". She replied "we're not going to serve you. you need to leave". Another bartender offered to get us a drink but the bluehair come back to chastise him: "don't serve these bigots". We engaged the bluehair by asking what about our positions offended her so deeply. Her response was that we're bigots, need to leave, and that there was nothing to discuss. She left the bar counter to grab some thugs to kick us out and this is when the recording starts. I was walking (and at some point) running backwards while recording so the camera is a bit shaky. If you watch closely you'll see:
1) The bouncer physically pushing me through and out of the bar
2) The bouncer trying to pry the phone out of my hands
3) The bouncer throwing a punch
4) The bouncer chasing me out into the middle of the street
5) The bouncer chasing me on the sidewalk
6) A post-mortem discussion with another bouncer and a bar patron about how Trump supporters "have to keep quiet" in San Francisco"