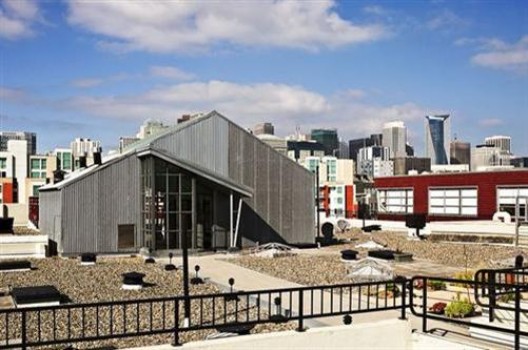 San Francisco
penthouse belonging to Twitter CEO @ev
is being marketed as part of a thrilling pair that includes another
Heublein
penthouse— "with the suggestion that someone purchase both for $2,313,000 and combine the units," says
Inside SF Real Estate
.
The bigger the better, as is the mantra of the very rich! Or so we hear.
Meanwhile, the one belonging to Evan Williams, Penthouse 3, remains at the same price as last we checked: $1,498,000.
The second of three penthouses, on the other hand, has been chopped from $949,000 to $815,000, the same price that its current owner paid for the property back in 2000.
With the powers of both penthouses combined, the new, superpenthouse would total 2,976 square feet.
But, as noted by Inside SFRE, there is a cute disclaimer that says there's no guarantee the City would even allow the penthouse-happy buyer to combine the double purchase into a single pad. Sometimes it pays to read the small print!
Copyright CURBS